Last Updated on August 20, 2019 by Dean Anderson
If you like the excitement and adventure of road trips, gather up your sleeping bag and tent and stake your claim to a site in a Kampground of America (KOA). Camping is a great way to get away with your friends and family, whether it's for a weekend or a week.
KOA camping offers all the amenities you need for a relaxing vacation. You also get to enjoy outdoor activities, local attractions and meet other friendly campers.
Are you thinking about escaping the hustle and bustle of your daily life and enjoying a night of camping under the stars?
Read more about KOA campgrounds, and the fun-filled trip you can have at one of their facilities.
Facts About KOA
Toby O'Rourke is the President and CEO of Kampgrounds of America, Inc. She says that KOA is the world's largest network of privately-owned campgrounds. It has nearly 520 locations across the United States and Canada.
KOA was founded in 1962 in Billings, Montana, and the headquarters remains there today. According to O'Rourke, KOAs mission is to connect family and friends to the outdoors and each other. The goal of KOA is to give their campers quality hospitality at all their campgrounds.
There's a KOA near almost every national park, memorial, monument or historical site. For example, in Montana, there's KOA camping surrounding Glacier and Yellowstone, near the Big Hole National Battlefield, the Little Bighorn Battlefield National Monument and near the Grant-Kohrs National Historic Site.
You can use the campground as a base camp and then explore the surrounding areas. Enjoy scenic drives, sightseeing, outdoor recreation and visiting local attractions.
What Is KOA Camping?
KOA offers three different types of camping to its visitors. These include KOA Journey, KOA Holiday and KOA Resort. Depending on the type of vacation you want, you can choose one of these campgrounds to meet your expectations.
All of these camping choices have dog parks, laundry facilities, playgrounds and convenience stores. They're also big enough to set up a canopy. Here's more information on each of these KOA camping sites.
KOA Journey
These KOA camping sites feature pull-through RV sites for easy ins and outs. All the sites also have 50-amp electrical outlets so you never have to worry about running your air conditioner or heating systems.
If you're on a long road trip and just want somewhere to have a night's sleep, the KOA journey has what you need. They have after hour's check-in, which is convenient if you're traveling at night. Just pull in and pitch your tent on a KOA tent camping site.
KOA Holiday
Even if you don't have a camper, you can enjoy camping KOA Holidays. These campgrounds feature deluxe cabins with full baths. The upgraded camping sites have patios for entertaining large families or groups. So, make it a weekend with friends and family and enjoy outdoor adventures along with comfortable facilities.
KOA Resort
If you like organized recreation and activities, KOA Resorts are for you. You can relax in the pool or eat in the café. These campgrounds have everything you expect from a resort. You can choose from deluxe cabins, premium tents or RV sites.
Where Are KOA Campgrounds Located?
Are you wondering, "Is there KOA camping near me?" Most likely there is. KOA campgrounds are located in Arizona, California, Florida, Iowa, Michigan, Montana, New York, North Carolina, Ohio, Oregon, South Carolina, South Dakota, Tennessee, Virginia, and several other states, as well as Quebec.
So, check out our camping gear and tents, and get ready to hit the road.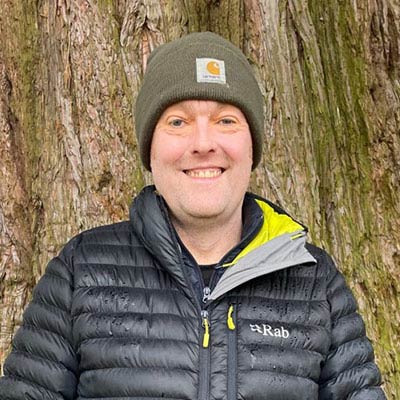 Eight years ago, I took a risk and left a miserable office job to follow a lifestyle career that involved my love for the great outdoors. I've taken my love for camping, hiking and travel to the next level by running my small campground with a friend near Portland, Oregon. It's for way less money but this has truly been a dream come true and the running involves lots of family and friends.
The next evolution of that was to get online and start allcampingstuff.com. At our campground, I spend a lot of time setting up camping equipment for customers and disposing of the garbage products they leave behind. If I can help just a few people with advice on good camping gear, then this website venture will be worth it.
So, if you want to avoid the duds and spend your money wisely you've hopefully come to the right place.