Last Updated on August 2, 2023 by Dean Anderson
Eating and sharing time in the great outdoors can be one of the best bits about camping. Going ill-equipped or with poor-quality gear can ruin that experience, lowering morale and putting a damper on other activities.
In the hope of avoiding that scenario read about the best outdoor cooking equipment of 2023.
Best Tent Stove
A wood-burning tent stove is a real luxury in a canvas tent, especially during winter. They're perfect for cooking, heating and drying clothes. Read our review.
Best Camping Grill
On a family car camping trip, a grill is the perfect tool to prepare a full meal. There's enough space to cook meat and vegetables for all. Read our review.
Best Camping Mess Kit
You've probably eaten from plastic plates and cutlery while camping. A decent mess kit introduces a whole new mealtime experience. Read our review.
Best Camping Cookware
Camping cookware influences the taste, speed of cooking and how quickly the food goes cold. Purchasing good quality cookware will improve all for the better. Read our review.
Camp Stove Reviews
For backpacking and cooking on the go nothing beats a portable camp stove. They need to be reliable, light and safe. Read our review.
Camping Stove Guide
if you're unsure about what really matters when it comes to cooking and preparing meals while camping then read our buying guide.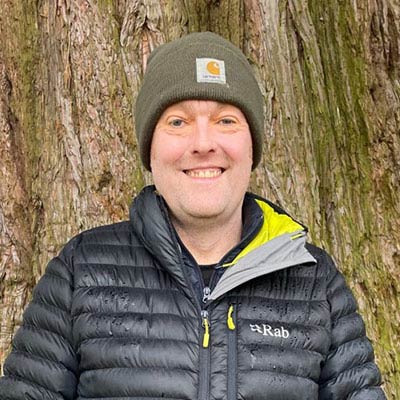 Eight years ago, I took a risk and left a miserable office job to follow a lifestyle career that involved my love for the great outdoors. I've taken my love for camping, hiking and travel to the next level by running my small campground with a friend near Portland, Oregon. It's for way less money but this has truly been a dream come true and the running involves lots of family and friends.
The next evolution of that was to get online and start allcampingstuff.com. At our campground, I spend a lot of time setting up camping equipment for customers and disposing of the garbage products they leave behind. If I can help just a few people with advice on good camping gear, then this website venture will be worth it.
So, if you want to avoid the duds and spend your money wisely you've hopefully come to the right place.