Last Updated on August 2, 2023 by Dean Anderson
When it comes to camping in the great outdoors, few things can taint the trip more than a bad nights' sleep. Camping and hiking can take a physical toll on the human body, which is why being well-rested is crucial for enjoying the experience.
Aside from the noise and general discomfort for those not used to sleeping in tents, not considering what to sleep on when camping can also affect your rest.
If you're in a sleeping tent, the worst mistake you can make is assuming that a sleeping bag alone will do the trick. If you want a full night's sleep on your next camping trip, read on to find out what to sleep on when camping.
Sleeping Bags
A sleeping bag is a go-to item when you think of settling down for a night's sleep on a camping trip. However, the choice available can be overwhelming.
Consider who the sleeping bag is for, whether you're backpacking or car camping and what kind of temperature conditions you'll be experiencing.
To that end, we've tackled some of the most popular use scenarios and written a series of reviews.
Best Winter Sleeping Bag
For cooler conditions, you'll need a sleeping bag with specific EN ratings, fill weight, power and type. We've included options for both backpacking and car camping. Read our review.
Best Sleeping Bags For Kids
It's simply not good enough to give your child an adult-sized sleeping bag. they need one specifically for their smaller bodies. Read our review.
Picking The Best Sleeping Bag for Hiking
When it comes to hiking you'll need a sleeping bag that offers the right balance between warmth and pack size and weight. Read our guide.
Sleeping Pads
When looking for the right camping sleeping gear, sleeping pads are pretty much the go-to for most campers. They're lightweight, easily transported, and can be very comfortable. Price wise they range from dirt cheap foam offerings to expensive inflatable options.
The tent pad is usually made out of foam and is about 2-3 inches thick when laid out on the ground. You can roll them up and fit them easily inside or on top of your camping bag. This is how to sleep properly when camping.
Think of it as a portable camping mattress, one that will guarantee better sleep than just a sleeping bag on the floor.
Best Sleeping Pad
For a complete sleep system incorporating a sleeping pad between a sleeping bag and the floor or camping cot can make a huge difference in comfort. Read our review.
Pillows
One of the biggest barriers to a good night's sleep in the outdoors is insufficient neck support. This is why it is important to bring a pillow with you if you're hoping to get some serious shuteye.
That doesn't mean you should bring your feather pillow from home for some sleep comfort. Campers are best advised to get a cheap, inflatable pillow, ideally one that is resistant to damp.
Best Backpacking Pillow
A lightweight backpacking pillow takes camping comfort to the next level. If you have the room in your backpack then you should consider one. Read our review.
Air Mattresses
This one is a little more labor-intensive but almost always worth the effort. An air mattress is a much more compact alternative to a tent pad, and definitely more comfortable.
If the idea of spending half of your first evening in the woods working up a sweat over an air pump isn't your idea of a good time, don't worry. Most air mattresses these days come with battery-operated auto-pumps, as long as you're willing to pay a few bucks extra.
That means you can kick back and get the fire going while your bed inflates itself.
Best Air Mattress For Camping
If you're car camping and have access to power then nothing is more luxurious than a proper air mattress. Quality varies though so do your research. Read our review.
Best Truck Bed Mattress
Truck bed camping is pure freedom but the back of a truck is hardly comfortable. Adding an air mattress introduces comfort and insulation. Read our review.
Portable Cots
When considering what to sleep on when camping, few people think of bringing an entire bed along with them. However, packing a portable sleeping cot is without a doubt the best way to ensure a comfy night.
The drawback to this one is that even the most compact cots will take up a lot of space in your bag. They are also on the heavy side, meaning you'll work up a sweat during your hike. This option is best suited to people who are seriously worried about their sleep.
Best Camping Cot
Used by the military a camping cot combined with a sleeping bag can provide supreme comfort. But you'll want to avoid a difficult set up or squeaky products. Read our review.
Best Camping Bunk Cot
Camping bunk cots are a superb space-saving idea but they're not all created equal with some more difficult to set up than others. Read our review.
Hammocks
In the right camping conditions, sleeping in a hammock really can be a wonderful experience especially if you're happy to sleep on your back.
Best Camping Hammock
If you want to travel and camp light then a hammock is a great option. Quality materials with an easy set up are the order of the day. Read our review.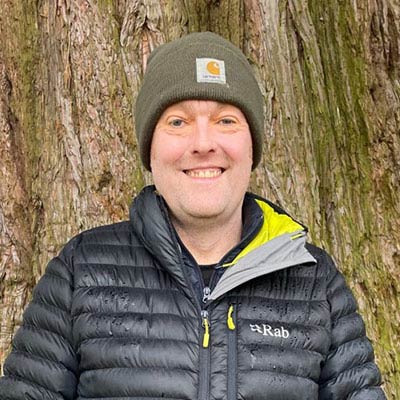 Eight years ago, I took a risk and left a miserable office job to follow a lifestyle career that involved my love for the great outdoors. I've taken my love for camping, hiking and travel to the next level by running my small campground with a friend near Portland, Oregon. It's for way less money but this has truly been a dream come true and the running involves lots of family and friends.
The next evolution of that was to get online and start allcampingstuff.com. At our campground, I spend a lot of time setting up camping equipment for customers and disposing of the garbage products they leave behind. If I can help just a few people with advice on good camping gear, then this website venture will be worth it.
So, if you want to avoid the duds and spend your money wisely you've hopefully come to the right place.