Last Updated on August 2, 2023 by Dean Anderson
If you're heading to the beach, organising a tailgating party or planning a camping trip chances are you'll need a cooler to store food and drinks and keep them cold.
Coolers have come a long way over the last few years with even budget models incorporating some high-end features. However, it's still important to cut through the marketing blurb and understand what really matters.
We've produced a series of reviews to cover the most popular use cases including soft-sided cooler bags perfect for the beach, coolers with wheels for transporting lots of beverages and high-end rotomolded coolers for serious campers and fishermen.
Read about the best coolers of 2023.
Best Soft Sided Cooler
The best soft-sided cooler options are much lighter and easier to carry than their hard-cooler counterparts and are perfect for the beach. Read our review.
Best Rotomolded Cooler
If you're a serious camper or fisherman you're going to want to look at rotomolded coolers to ensure food lasts longer. Read our review.
Coolers Like Yeti But Cheaper
Yeti undoubtedly make some of the best coolers but can you get the same high-end performance from a cheaper brand? Read our review.
Best Coolers with Wheels and Handles
For tailgating and partying when you need to move large amounts of food and beverages over a distance, you'll want a cooler with wheels. Read our review.
Best Coolers For Camping
For regular camping and for longer excursions, you should consider investing in a good quality cooler to preserve food for longer. Read our review.
Coolers Buying Guide
If you need to understand more about coolers before you decide on which product type you want to investigate then read our buying guide.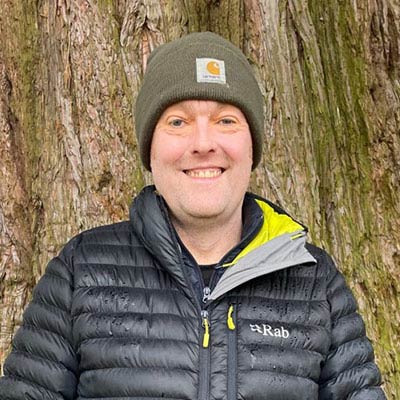 Eight years ago, I took a risk and left a miserable office job to follow a lifestyle career that involved my love for the great outdoors. I've taken my love for camping, hiking and travel to the next level by running my small campground with a friend near Portland, Oregon. It's for way less money but this has truly been a dream come true and the running involves lots of family and friends.
The next evolution of that was to get online and start allcampingstuff.com. At our campground, I spend a lot of time setting up camping equipment for customers and disposing of the garbage products they leave behind. If I can help just a few people with advice on good camping gear, then this website venture will be worth it.
So, if you want to avoid the duds and spend your money wisely you've hopefully come to the right place.