Last Updated on August 7, 2019 by Dean Anderson
Are you on the lookout for a good-quality camping tent with screened porch to use when camping with family or friends? Below are five reviews of tents with porch, ranging from smaller offerings to tents that sleep up to nine people.
Whether you are planning a family camping trip to a local campsite or you are going to be heading out into the wilderness for a more off grid camping experience you'll naturally require a tent that will offer you the right amount of space and adequate protection from the elements.
Below are reviews of 5 camping tents with screened porches that you should consider for your next adventure. Combine with a privacy tent and you'll have a complete home from home.
If you're planning on heading off on a camping trip with a large number of family members or friends, this tent is one that you are going to love. Featuring a large front awning that can be used as a 'camping porch' that has all-weather protection from the rain, wind and the sun.
Comfortable to stand up in
This is a cabin-style tent which means it has high straight walls in the main room, making it comfortable to stand up in even for tall people. This type of tent is also popular with families because it means camping bunk beds can be fitted into the space.
One thing to be aware of with taller tents is that they can struggle with the wind. So if you're planning a trip to Nebraska, Kansas or Dakota you might want to look elsewhere.
Being 90 square foot in size, this tent can comfortably sleep 8 people making it an ideal option for larger camping groups. Of course a party of 4 with air mattresses would be even more comfortable.
Thanks to its sizeable screened area this tent offers a dry tent entry which creates a sense of added comfort. It has an actual zipped door separating these two spaces, unlike some other tents here that only have a removable screen. What's more, this spacious tent includes 2 windows in addition to a door, ensuring that plenty of light enters the space.
What's good?
Measuring 16 by 11 feet this is one large tent with plenty of interior space. It's also well-designed and easy to assemble taking 15 to 20 minutes on average, not bad for a large space. Of course the first time may take longer.
While it's easier to set this tent up with two people, it can be done with one person if needed. None of the other tents on test boast this advantage. Another handy feature is that the setup instructions are sewn into the storage bag, ensuring that they'll never be lost. Again an advantage over the competition.
Pitching this tent is a breeze
If setup was a breeze then taking the Wenzel down is a cinch. It even fits back into the storage bag after use something that is difficult to say of most tents not just the ones on test.
Our review is obviously biased towards the screened porch aspect that all of these tents offer. The Wenzel balances the amount of space between these 2 areas well. The porch offers lots of storage space, somewhere adequate for a pet to sleep or a space during the day that blends the outdoors with a screened area from the sun.
Lastly the porch also keeps the sleeping quarters clean and free from dirt. Taking off dirty hiking boots and wet clothing can all take place in this area before entering the sleeping quarters.
What's bad?
Of course with the good comes the bad and the Wenzel Klondike is not exempt from criticism. A negative of this tent is that the thick yellow plastic pins holding the tent in place can sometimes come loose, even when the wind isn't that high.This is an easy issue to fix though with the purchase of some better quality tent pegs like the stainless steel ones from Coleman.
Persistent rain can result in leaks
This tent is designed to be resistant to bad weather, which is why it has waterproofed seams and a bathtub type floor sewn in. For the most part this works and holds up well but in stormy conditions and persistent rain leaks can prevail. This is just one weather-related feature that is disappointing.
One further issue is caused by the color of the tarp. The dark blue can make the tent really hot during the day, even when all of the windows are open to maximise ventilation.
One final gripe is that there doesn't seem to be a hole to pull an electric cable through. This can make it difficult to use electrics within the tent. You have to pull the electrics through the front door which could potentially lead to leaks and a trip hazard. In the day of chargers for everything this is a bit of an oversight by Wenzel.
Pros:
Sizable, spacious tent with plenty of room that you're able to stand up in
Screen tent area has a bathtub style floor
Tent is waterproofed and sealed in all the important areas
Instructions are sewn into the tent
Tent is simple to pitch and to pack away again
Set up time is minimal and can be done by just one or two people
At over 6.5 feet high with steep sides this tent is suitable for people of all sizes
Reasonably priced
Cons:
The yellow plastic tent pins can come loose, perhaps consider some Coleman pegs
A small oversight but there's no hole for electric cables
The dark fly means that the tent can get too hot in warm weather
The tent can leak in heavy downpours – but which tent doesn't?
Conclusion
Overall the Wenzel 8 Person Klondike Tent is a decent tent. It's spacious, both in terms of the amount of sleeping and living space and in terms of the head space available. It's also easy to assemble and put away. Lots of campers will enjoy this tent with porch.
If you plan to camp in the 3 warmer seasons of the year and all but the worst of whether conditions then this tent will fair well. Just hope that you don't get caught in a serious downpour. Furthermore if you can see beyond the other minor flaws the tent will prove to be a good buy for family camping.
This is an attractive, roomy tent that is designed to comfortably sleep 6 people and allows for 2 queen size air beds to be positioned within it. In addition to offering a large sleeping space, this tent also has a separate floor-less screen room that is designed to offer 'bug-free' lounging.
Incorporates the Coleman WeatherTec system
Complete with a 'WeatherTec' system that has patented welded floors and inverted seams to keep the inside dry, this tent is designed to work well in all weathers, and comes complete with a rainfly and carry bag. The Coleman 'WeatherTec' system that's in place also features wind-proof frames, waterproof floors, and a zipper made of weather resistant material.
This is a cabin-style tent, which means it has high, straight wall in the main room, making it comfortable to stand up in, which is important for a family tent.
What's good?
Putting up this tent is fairly straight forward, and doesn't take any longer than 15 minutes. Although the first time putting it up will take longer after that it will become much easier. On average, it takes users 10 to 20 minutes to put this 6 man tent up and can be done by one or two people fairly easily.
An elite version of the tent is available
This tent is available as an 'elite' version which means it has built-in LED lights and easier to use window rollers. This is good as it gives users the option to upgrade their tent – although apart from these two features, the elite version is pretty much the same as the standard.
We liked the fact that the sleeping area is totally separate to the screened area, and has a zipper all of the way around. This means that you have privacy in the sleeping area – not all of these tents offer that privacy.
The size and spaciousness of this tent, makes it ideal for a medium-sized family, for a camping trip to somewhere accessible by car. This tent is described as being 'super strong, stable and robust' in the description, and we would have to agree. The build quality is indeed very good.
As well as the tent being robust, the carry bag is also sturdy and strong, which is great, as it means you can carry the tent with ease.
Thick bathtub floor that's pooch resistant
Because of how strong and durable the bedroom flooring is it's a great option for anyone with pets as pet claws are unlikely to tear it.
One further advantage of the Coleman is how large the screen room is. This makes the tent all the more suitable for campers with families due to the added space.
What's bad?
One possible disadvantage is that the screened area doesn't have a floor. In wet weather if the rain gets in, the floor can become a wet, muddy mess. Plus if you're squeamish it means that bugs can get in.
Some minor leaks
Even in moderate rain, the porch area of the tent has a tendency to leak. Furthermore under the windows where the toggles attach, some rain leakage can get into the main sleeping area of the tent. Not ideal for a tent described as weather-proof. It's also surprising given the great review we gave the similar 10 man version.
One last little let down is the fact that the metal stakes that came with the tent have a tendency to bend.This is somewhat strange given that Coleman retail some of the best aftermarket stakes available.
Pros:
This good sized tent that is ideal for a family to camp in
Bedroom floor is zipped in, so keeps the rain out
The durable bedroom flooring means that this tent is pet-friendly and the flooring is unlikely to rip due to pets
This tent is strong and durable
Cons:
The metal stakes aren't as strong as they could be and bend easily
The screened area has no floor – this means that rain can get in, as well as creepy crawlies
One of the higher priced tents
Conclusion
Overall, this tent is a good tent for family use, because it's spacious and pet-friendly. However, it's probably not the best tent for all-weather camping, due to the fact it has a tendency to leak. While this tent is designed to be weatherproof according to the manufacturers, it doesn't quite live up to the promise.
This dome tent from Coleman comes in two sizes – 6-man and 8-man – which means that it's perfect for families and large groups of friends alike as you can select the tent size that matches your groups' needs. Both of these spacious sizes offer enough room for two queen-sized airbeds and a separate screened room for 'bug-free' lounging.
As per the Weathermaster the 'WeatherTec' system is also in place. Supposedly good for all weather conditions. One of the unique features of this tent is that although it's got a dome-shaped section, it's not a full dome tent – the screened porch is not domed. However, the tent is still very stable and dynamic.
What's good?
This tent has been designed for fast setup and can be put up within just 15 minutes and comes with rainfly and carry bag included, which is fantastic for families with kids. When you're putting up a tent with kids in tow, you need the tent to be able to go up quickly.
A separate screen room means added protection in the sleeping area from bugs and the elements. Because of how strong and durable the bedroom flooring is, users with pets will also find it a good option, as pet claws are unlikely to tear it.
The 'WeatherTec' system on the Evanston does it's job well. The patented welded floors and inverted seams to keep the inside dry. The system also includes a wind-proof frame, protected seams, and waterproof floors.
Screened porch has a built in floor
The screened porch comes with a built-in floor, which helps to keep the area dry and keeps bugs and the elements out, or is meant to anyway. In reality, this area can get wet if the weather is really bad, which is something worth noting. This seems to be a theme with screened tents.
What's bad?
One specification that's been overlooked is a lack of a dedicated electrical access point. This means that you have to feed any electrical wires through the front of the tent, which can be annoying. This is a design flaw that can lead to leaks in wet weather.
Some condensation issues
In seriously wet weather, the corners of the sleeping area of the tent also became a little wet with condensation. The ventilation doesn't seem to cope with extremes.
Taking this tent down was also a little tricky. This is due to the ridge pole used for the porch area. Of course practice will mean the process gets easier, it's just a slight niggle.
Pros:
Quick and easy to put up, and comes in a strong carry bag
Family-friendly and pet-friendly too
Screen room has zipped in floor for added comfort, and also to keep floor moisture and bugs out
It incorporates the Coleman 'WeatherTec' system which means its equipped to deal with any weather
Cons:
There's no electrical porthole, which means that electric wires have to be fed straight through the front door
Aspects of taking the tent down can be tricky
In heavy rain, condensation causes wetness in certain areas of the tent
One of the higher priced tents on review
Conclusion
Overall, the Coleman Evanston Screened Tent is a great tent and is ideal for family camping trips. It's quick and easy to put up, but taking it down can be a little tricky. Lastly there are some issues with this tent's screened porch in wet weather, with some leaking occurring – but this seems to be a common occurrence with this type of tent.
The Steel Creek Fast Pitch 6-Person Dome Tent With Screen Room is designed to accommodate up to 6 people. Like most tents they're more comfortable when not used up to capacity.
Illuminated guylines prevent trips in the dark
Each window on the Steel Creek comes with awnings that allow for great ventilation, even when it's raining and without causing leakage. The 'Polyguard Fibre' tent material is designed to be durable and to stand the test of time. It it also comes with 'Illumiline' reflective guy lines, to prevent trips and falls at night. My kids will really appreciate that!
Complete with an expandable carry bag that allows you to tear away the rip strip for easier packing. This tent is designed to be easy to set up with a 'Fast Pitch System' that comes with pre-attached poles, and a bag that it's easy to pack the tent back into. Sounds good but what's the reality.
What's good?
This tent is designed to sleep up to 6 people comfortably and realistically it can fit as many as three queen size airbeds or 6 camping cots side by side. Though living space would then be limited. The extended dome structure of the tent does offer good height and space.
The frame structure also feels strong and flexible and can apparently withstand up to 35 mph winds. making it suitable for light winds.
The 'WeatherTec' system that's in place is designed to keep the tent dry and comes complete with welded floors and inverted seams. The bottom of the tent is described by users as being 'thick and waterproof', it's also suggested that this thick flooring makes it ideal for campers with pets, as their claws shouldn't damage it. Some reviewers have also reported leaving all of the windows open in bad weather but still having the sleeping area remain 'bone dry'.
Good, fast pitching times
The setup of this tent is quick and easy – it can be set up in under 20 minutes thanks to the 'Fast Pitch' system it has in place. This means that it's super fast to put up and also is simple to put down – I am a real fan of the 'Fast Pitch' system.
What's bad?
The tent poles are somewhat flimsy as they are only made of fiberglass, which could be a serious problem in bad weather. In normal weather they hold up well, but if a storm were to hit, it could be a different story.
Because a 'bathtub design isn't used in this tent's screen room, dirt and water can end up easily in here. Many users have suggested that it would be a much better tent design if it had a 'bathtub' style floor put in here. This has been a common theme with a few of these tents.
The back of the tent is fully netted, which means that it can feel like you have a lack of privacy. For a family-friendly tent this is a strange feature and not one that you would normally see. Proper dividers would be more appropriate.
Pros:
This tent is spacious and family-friendly – it has plenty of sleeping space
There's a 'WeatherTec' system in place, which means that the tent can withstand strong winds and heavy rain, without leaking
The setup is quick and easy and is designed to be fast
A medium priced tent
Cons:
The tent poles appear flimsy
The tent's screen room can leak easily and get dirty easily due to its lack of bathtub design
Conclusion
In conclusion, the Steel Creek Fast Pitch 6-Person Dome Tent is a spacious, family-friendly tent that is designed to be weather resistant. The setup is quick and easy, which is what makes this tent ideal for family camping. The downside is the fact that again, the screened porch has no ground sheet that is attached to it, which means that water and bugs can easily gain access to it.
The Tahoe Gear Zion 9-Person 3-Season Camping Tent and Screen Porch is designed to be the ideal tent for families. Complete with a large attached screen room that provides a partial floor, with plenty of space for tables and chairs.
The tent is made to be easy to assemble with shock-corded poles and pin-and-ring system offering a quick and easy setup. The open mesh roof also provides excellent ventilation throughout the tent.
You'll also like the high height of the tent which allows users to move easily throughout the tent without having to duck. Great if you're tall.
What's good?
Even in very wet and stormy conditions, the tent worked well and didn't result in any leakage. This is unlike most of the other tents in this review.
The most spacious tent here
This sleeping area in the  Zion is wonderfully large and spacious, perfect for families with lots of gear. The screened area is also roomy offering plenty of 'living space' for storage and sitting in.
This tent is also simple to setup and quick and easy to put down, which makes it great for anyone who is new to camping.
What's bad?
One downside to this tent is that it gets stuffy quite quickly, even when the windows are open. So it may not be the ideal tent for use during the warmer summer months. If you can establish which way the wind is blowing you can orient your tent to maximise airflow.
Other than the fact that the setup instructions could do with some wording to compliment the diagrams there's very little wrong with the Tahoe Gear Zion.
Pros:
This tent is great in all weather conditions and doesn't leak in very wet or stormy conditions but you need to maximise airflow when it's hot
It's large and spacious, both in the sleeping area and in the screened porch area
The setup is simple, and the take down is easy – only two people are needed for these tasks
One of the cheaper tents on review
Cons:
Even with the windows open, this tent can get stuffy quickly in warm weather
The setup instructions are confusing as they only have diagrams
Conclusion
Overall, the Tahoe Gear Zion is a spacious tent that is suitable for larger families and groups who want to car camp. The tent is designed to be all-weather friendly and tends to do well at coping with high winds and rain. If you pitch the tent correctly to take advantage of airflow and perhaps in the shade you'll have a roomy family friendly tent.
The Verdict: Which camping tent with screened porch should you buy?
Having reviewed these tents our vote would go to the Tahoe Gear Zion. For a family tent being rated as 9 man it offers plenty of room both in the main tent and the screened area. It's also quick and easy to set up and take down. The only downside is that when pitching you need to think about maximising airflow so that the inside doesn't become too stuffy.
The Wenzel 8 Person Klondike is a close runner up with only minor issues keeping it away from top spot. It's easy to setup and makes a decent 2-3 season tent. If you can avoid the extremes of weather, too warm or too wet you'll be just fine.
Hit and miss Coleman offerings
We looked at 3 offerings from Coleman in this test and found the 'WeatherTec' system to be a little hit and miss. The bathtub design for the most part seems to work well but not necessarily in conjunction with the screened porch areas.
The lack of floor in the porch area also meant that the screened area is not fully sealed. For us the screened porch is never going to be a fully dry area but there seems to be an expectation from users that, that should be the case.
Of the 3 Coleman offerings we would most recommend the Steel Creek for small families at least. It pitches easily, we like the illuminated guy lines and for the most part it remains weather resistant.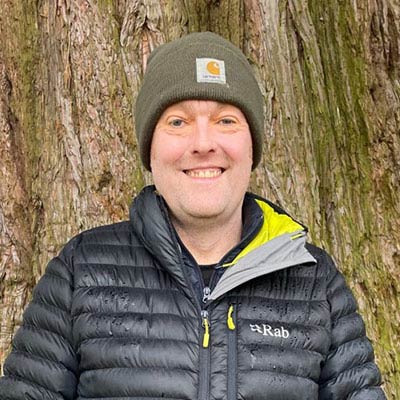 Eight years ago, I took a risk and left a miserable office job to follow a lifestyle career that involved my love for the great outdoors. I've taken my love for camping, hiking and travel to the next level by running my small campground with a friend near Portland, Oregon. It's for way less money but this has truly been a dream come true and the running involves lots of family and friends.
The next evolution of that was to get online and start allcampingstuff.com. At our campground, I spend a lot of time setting up camping equipment for customers and disposing of the garbage products they leave behind. If I can help just a few people with advice on good camping gear, then this website venture will be worth it.
So, if you want to avoid the duds and spend your money wisely you've hopefully come to the right place.