Last Updated on August 5, 2023 by Dean Anderson
There are 61 National Parks in the US. If you plan to explore any of them, you're going to need a good tent.
The biggest problem people experience after they buy a tent is that it's the wrong size. After getting a six-person tent set up, they realize there's nowhere to store gear, and there's barely enough room for everyone to sleep.
So how can you avoid this pitfall?
The thing with tent sizes is they vary a lot. Think about your needs, your preference for personal space, and how many people you bring with you. These will all factor into the tent size you need.
When you're picking out a tent, here's what to look for.
Don't Trust The Person Size Standard
This is one of the saddest truths about tent sizes. Often, a tent size is listed as a per person sizing (4 person tent, 15 person tent, etc.). This is usually decided based on how many people can lie down in the square footage, side by side.
This is fine if you're bringing a big group of friends to a festival and you don't need to bring any gear (at all). Tent sizes based on a per-person basis work if you just need a bit of shelter from the elements.
The problem occurs when you want any sort of maneuverability, living space or storage space for your gear.
A better rule of thumb is to take the tent person size and divide it by two. Doing so will give everyone some physical space within the tent. And it will leave plenty of space for gear, tent heating, furniture, and other necessary supplies.
Pay Attention to the Floorplan
When you're buying a tent, pay particular attention to the tent's floorplan. Many hiking tents have a vestibule that keeps your gear dry and out of the weather. It also keeps used gear out of the main living area.
This means there's a place to put your smelly boots where they're safe, and don't stink up your tent.
Look at the layout for bigger tents too. For example, some "15 person tents" come with three rooms. But the only way in and out of the tent is through the two doors in the middle room. More effectively, this tent would work better with three or four people on each of the side rooms. The middle room would be more of a common living area for furniture and gear.
Pay Attention to the Square Footage
For a casual family outing, anything less than 30 square feet per person isn't enough room.
And remember what we talked about regarding the layout. Just because a tent has a lot of square feet, doesn't mean they're all usable as sleeping quarters.
As you start to go tent shopping, you'll see that a lot of tents say they have the same floor space. But some will claim to be an 8 person tent and others will say it's a 16 person tent. It varies wildly.
That's because the person capacity option, as we noted, is a bad way to size a tent.
Instead, divide the tent's square footage by how many people you plan to bring along. Do you have more than 30 square feet each? Then it's probably big enough.
Look At Other Features
If you have to keep all of your gear in your sleeping area, it's going to make for a more cramped and stinky environment.
And some tents are great at giving you other options. Depending on the size of your party and your goals for your tent, look for extra features.
Most tents come with a vestibule. A vestibule is a small pocket-like space that's outside of your tent but still sheltered by the tent. It's a great place to store boots, shoes, and other gear.
You can also look for a tent with a porch or awning. This gives you more living space within your tent. However, unlike a vestibule, a porch or awning isn't fully covered. So in nice weather, a porch or screened-in area is luxurious. In bad weather, it's pretty useless.
Look At Tent Shape
When it comes to organizing people and gear, the most effective tent shape is a rectangle. But having a uniquely shaped tent can improve your camping "curb appeal." This might contribute to a better overall experience.
One thing to note though, irregularly shaped tent sizes are often misleading. Often a manufacturer will list how much ground space a tent takes up. That's not the same as how much floor space is actually available.
If your tent comes in a cross shape or an L shape, these are the sizes you should be wary of. They might be great tents, but they might not be as big as you expect. If you can, explore one that is set up before you buy it, or try to find the exact square footage of available floor space.
Some Tips on Buying a Tent
As we've covered, there's a lot to consider when buying a tent. Person capacity doesn't demonstrate the tent's actual size.
Think about where you're going to use the tent and what you need it for. This will have a huge factor in what tent you're going to buy.
Do you need something warm and insulated for winter camping? Do you need a lot of living space to keep your family busy?
And of course, read reviews to make sure other people are as happy with their new tent as you hope to be.
Tent Sizes Are Hard to Figure Out
So do your research. Before buying a tent, look for square footage. Check to see if there are other features like a vestibule or patio. If you can, see it set up in person so you can get a physical feel for how much space it provides.
There's a lot that goes into tent sizes, and you want to make sure you're getting the best deal. So do your research on each specific tent. It'll pay off.
Still curious? Learn about the different materials that go into a tent, and find out why it matters.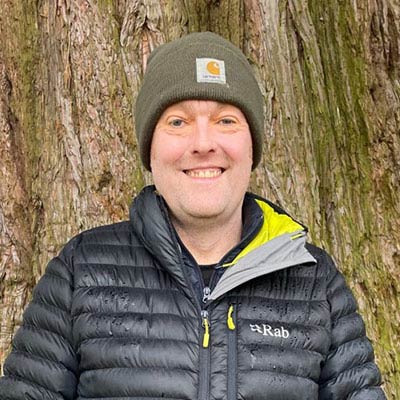 Eight years ago, I took a risk and left a miserable office job to follow a lifestyle career that involved my love for the great outdoors. I've taken my love for camping, hiking and travel to the next level by running my small campground with a friend near Portland, Oregon. It's for way less money but this has truly been a dream come true and the running involves lots of family and friends.
The next evolution of that was to get online and start allcampingstuff.com. At our campground, I spend a lot of time setting up camping equipment for customers and disposing of the garbage products they leave behind. If I can help just a few people with advice on good camping gear, then this website venture will be worth it.
So, if you want to avoid the duds and spend your money wisely you've hopefully come to the right place.