Last Updated on June 5, 2020 by Dean Anderson
When it comes to outdoor adventure, all tents are not created equal. Rain, snow, heat, wind, even the setting like sand or rock all factor into determining which tent material will be best.
If right now you're thinking, "I have no idea what tent materials are available…" then you're not alone.
Here's a simple-to-understand breakdown of what materials tents commonly come in, and which is best for your needs.
Canvas and Cotton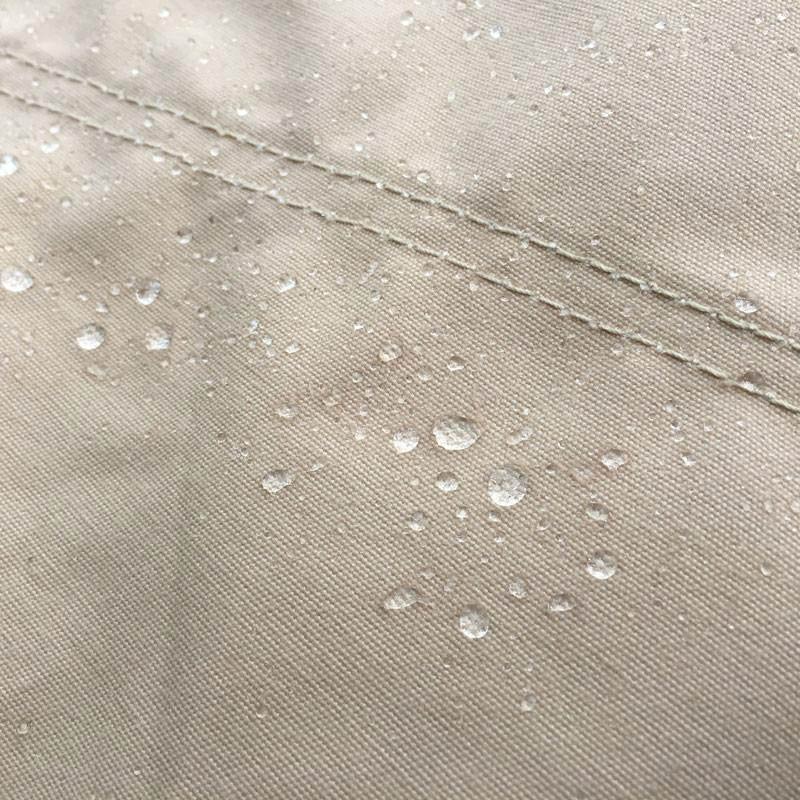 If you grew up camping, you probably slept in a canvas or cotton tent. Years ago these tents were made using hemp, but most are now made with cotton. Whether your tent says "canvas" or "cotton," they are most likely made from the same thing. You can easily identify them because you can see the individual stitches in the material and they have a slightly rough feel compared to super smooth polyester.
Pros
Canvas/cotton tents are great at insulating you against cold and heat. They are naturally better at insulating than man-made materials.
Because cotton absorbs water, you're less likely to have condensation in the morning. They also tend to be less noisy if you're sleeping during a windy night.
Cotton or canvas tents last long and are durable. They tend to weigh quite a bit more than tents made from other materials. Because of their thickness, cotton tents are better at keeping out potentially harmful UV rays.
Cons
Unfortunately, because cotton weighs much more than some of the other man-made materials, you're not going to want to carry these tents very far.
If you're planning on backpacking into your campsite or walking long distances carrying your tent, cotton canvas is not the best choice.
Cotton or canvas tents also absorb water (as mentioned). This means you'll need to give them time to dry before packing things up. This can be time-consuming.
Polyester and Nylon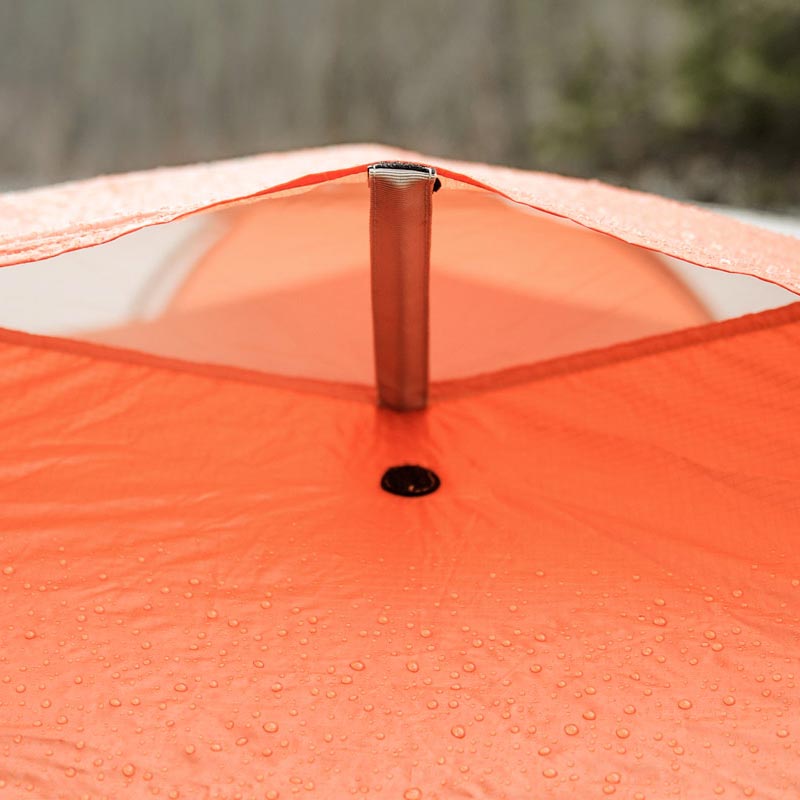 Often, you can find poly-cotton tents that combine the best of both worlds. You get the water-proof qualities of polyester and the insulating capabilities of cotton.
Pros
Polyester and nylon tents are the most common tents. They are lightweight, easy to carry, great for backpacking, and typically used for family camping trips.
Polyester and nylon tents are low maintenance and usually very cost-effective. They dry quickly and are less likely to tear than cotton or canvas tents.
Cons 
The downside to polyester and nylon are that they are not great at insulating. If you're doing winter campouts or autumn, canvas/cotton tents will keep you more comfortable.
Water-Resistant and Man-Made Coatings
We must give a quick nod to man-made tent coatings.
If you find a tent labeled water-resistant or man-made coating, be aware that these have been chemically treated to become UV and water-resistant. They tend to come with a bit of a chemical smell as well but this will pass once aired in open space.
Choosing the Right Tent Material
If you're planning on using a tent for years to come and willing to spend a bit more, then cotton could be right the right tent material for you. However, if you just need a tent to take the kids out for a night and aren't concerned about the weather, then polyester is an inexpensive solution.
For help deciding which type of camping you do most, read our post on everything you need to know about different types of camping.