Last Updated on February 28, 2019 by Dean Anderson
Living in a tent full time may seem like a radical decision, but it's a life choice that is attracting more and more people by the year.
Tent life brings a host of benefits including financial savings, simplification, a greener lifestyle, the freedom to travel, as well as increased health and happiness. After all, you'll be encouraged to connect with nature and your family with far greater outcomes.
Before making the switch, however, it's imperative that you find the best tent to live in to start the next chapter. There are a number of considerations to take into account, which can make it feel a little daunting. Nonetheless, if you focus on the list of priorities below, you'll be destined to make the right selection.
Number Of Rooms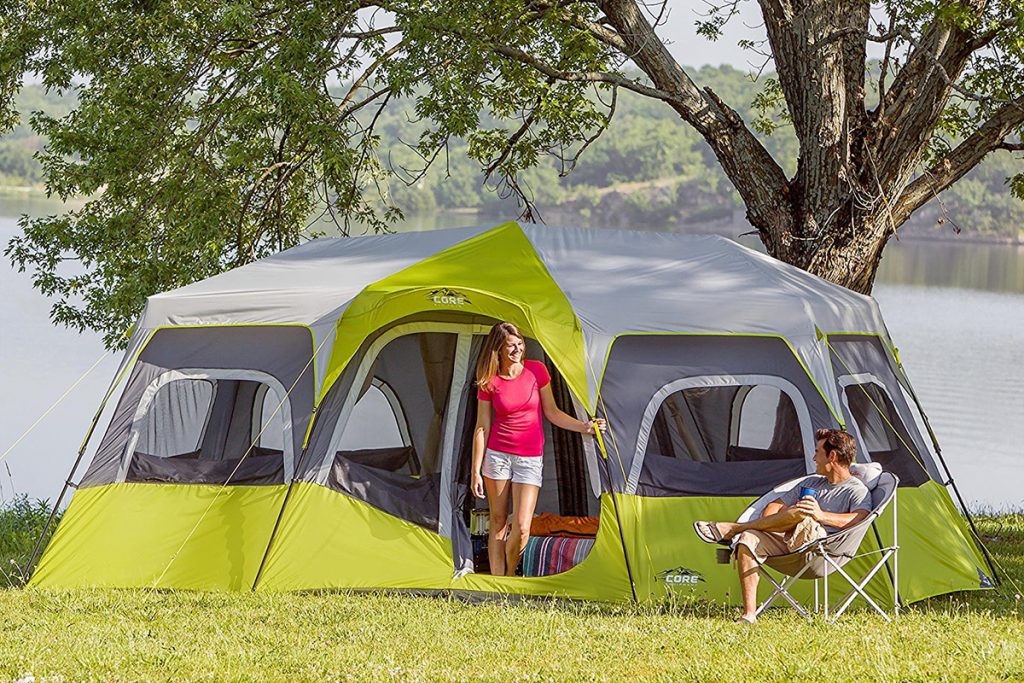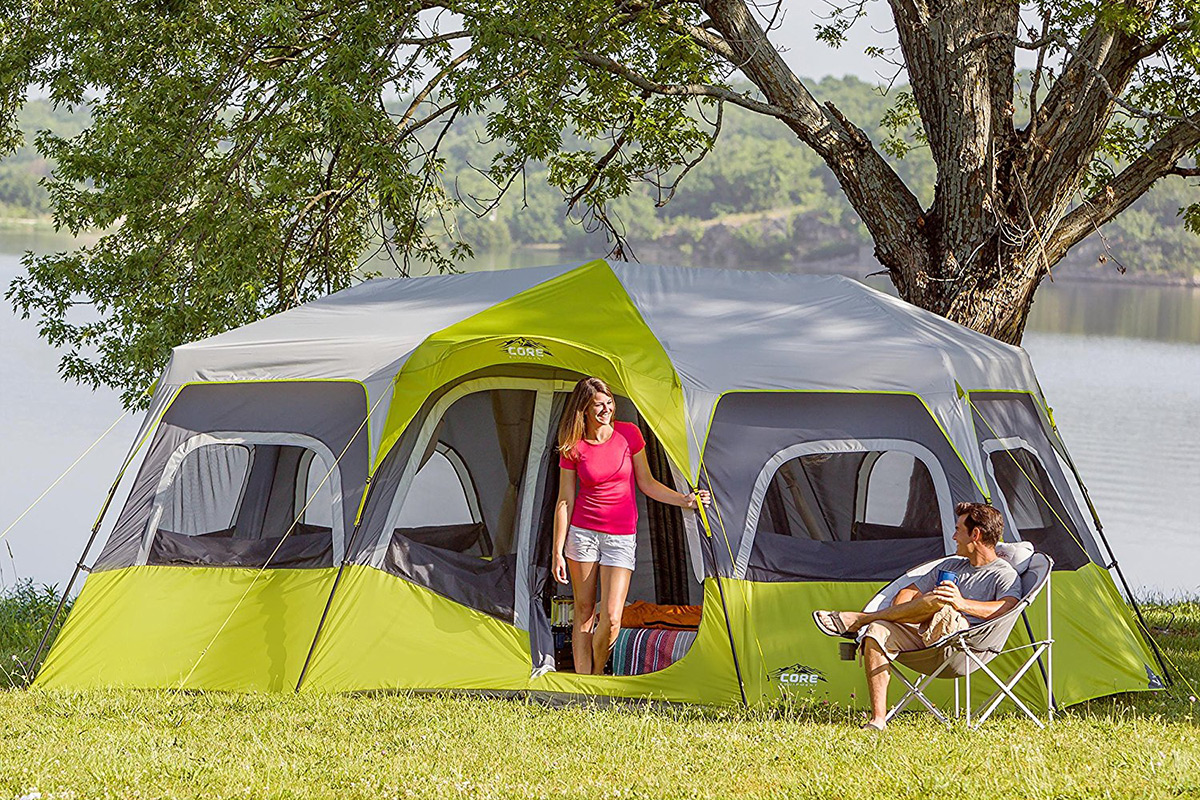 The simplicity of living in a tent full time is wonderful. For some people, the thought of sticking to a single living space may sound very attractive. In reality, though, most people will find it a lot easier to live in a tent with multiple rooms.
Live-able tents may include several bedrooms as well as another for living and possibly a separate one for cooking. Moreover, you should consider having an extendable overhead facility at the front of the tent as this can become a patio area used for many tasks. Even if it's merely drying your clothes, knowing that you are prepared for all daily tasks is vital.
Consider the following questions, and you shouldn't go far wrong when deciding the size and number of rooms required:
How many people are living in the tent, and what are their ages?
What daily chores will you want to complete?
How much space do you need for family interactions and activities?
Are individual rooms big enough for the occupants?
Tent Type
Aside from finding a tent that boasts the size and living spaces you require, you will want to think about the style needed for your permanent residence. The layout of the rooms is crucial while you'll also need to consider the dimensions, particularly if you want to stand up inside the home. A basic tent might not suffice, but there are plenty of additional styles that could satisfy your needs. The list includes;
Dome tents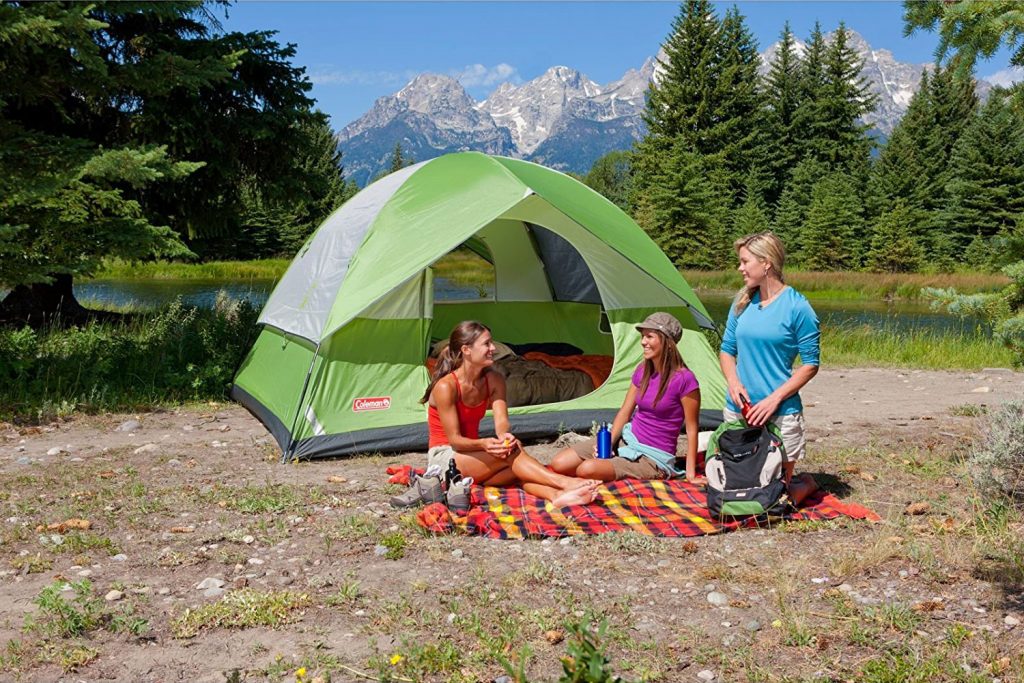 Dome tents utilize curved poles that will leave a lot of floor space but reduced headroom at the top of the tent. The style lends itself to excellent durability and also stand up to windy conditions.
Tunnel tents
While not too dissimilar to dome tents, this style uses flexible lines to create a long row, reminiscent of a tunnel.
Cabin tents
A cabin tent usually includes a living space and several bedrooms. It takes a geodesic shape and is a very popular option indeed.
Pod living tents
This type of tent commonly boasts a central living space with several bedrooms (pods) breaking away. The pod style also offers versatility on layouts.
If you plan to move around on a frequent basis, you may also wish to look at popup tents due to their easy installations. For those likely to stay located in one spot for extended periods, however, some of the above larger options are probably a better solution.
Materials & Properties
Given the permanent residence, you probably won't worry too much about how long it takes to erect the tent. However, there are a number of other issues that you will want to consider. Before committing to a purchase of any tent style, you'll need to ask the following questions;
Is the tent safe and secure from intruders?
Are the materials waterproof?
How easy will it be to repair or replace broken items, including zips, poles or ripped materials?
When living in the tent on a permanent basis, you have to take the wear and tear into account. Likewise, the increased threat of problems surfacing should influence your decisions. After all, the financial savings gained from choosing this way of life are significantly reduced if you are forced to continually replace faulty elements.
Finding a durable tent that will protect the people and possessions inside should be a priority at all times. With that in mind you're probably better off choosing an offering from a reputable, long established brand.
Ventilation
Living in a tent brings a whole host of benefits. However, there are a small number of potential problems that need to be considered too. A lack of air circulation can be a major issue for those that have selected an inadequate tent (or one better suited to short vacations instead of permanent living).
Aside from the main zipped door, you'll want to have a tent that offers ventilation to each compartment. Netted windows are ideal, but you must consider the fact that there may be rain to contend with. With this in mind, material flaps that prevent rain penetration while maintaining the air circulation are the best solution by far.
Condensation can be another massive problem for those that fail to take it seriously. Be sure to choose a breathable material and style that stops this becoming an issue.
Practicality
Just because you are moving off the grid, it doesn't mean you'll suddenly stop using the items needed for modern life. You'll still need to cook and clean. You may even still carry a smartphone with you. After all, living in a tent doesn't need to be the primitive experience that many people wrongly assume it to be.
Therefore, you may want to consider some of these questions;
Is there external coverage to keep gas cylinders and other features protected?
Does the tent boast a flap so that you can feed through any cables or tubing?
Is there somewhere to tie lamps and lighting fixtures?
Are there enough storage compartments to help keep things organized?
Tick all of those functional boxes, and you should be just fine.
The Final Word on the Best Tent To Live In
Tent living can be incredibly liberating and opens the door to an entirely new way of life. Unfortunately, you'll struggle to unlock the full potential of taking this leap unless you first find the tent of your dreams. Now that you know what to look for, turning this dream into reality should be simpler than ever.
The relaxed, comfortable, affordable lifestyle you've wanted awaits.