Last Updated on March 14, 2023 by Dean Anderson
Today, you can travel in so many unique and different ways. But the numbers show that millions of us prefer to keep it simple. Since, 2014, seven million more families in the U.S. have become camping families. They say their love of the outdoors is the reason they prefer to tent it.
It's true. Despite the rise in glamping, fancy hostels, and business hotel chains attempting to cater to younger, hipper crowds, more and more people want to go camping.
Camping truly is for everybody, and that's reflected in all the different types of camping there are.
Whether you're new to the great outdoors or you're looking to level up your camping skills, you need to know about these different ways to camp.
Car Tent Camping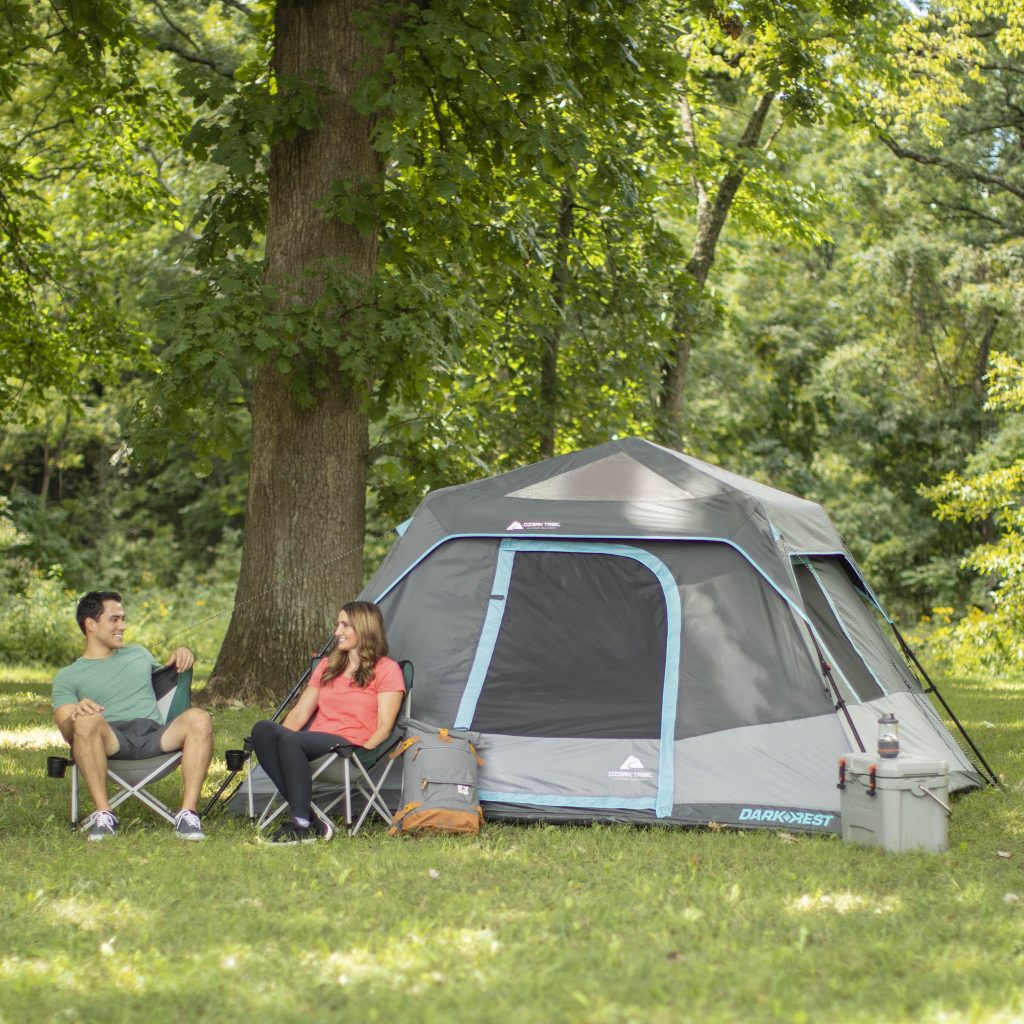 Tent camping is an introduction to camping. All you need are the basics: a tent, a few sleeping bags, and a flat area to set up.
One of the joys of tent camping is that you really can do it anywhere. You can camp in your backyard, a local campground, or a campsite in a state or national park, like those run by KOA, the world's largest network of privately run campgrounds.
It's a great introduction to camping because the barrier to entry is low. You don't need a fancy tent with high-tech materials to set up in your backyard for a night or a campground for a weekend.
But, if it turns out that you love the outdoors, there's still plenty of room to scale up in campground camping and even in canoe camping, backpacking, and survivalist camping.
RV and Van Camping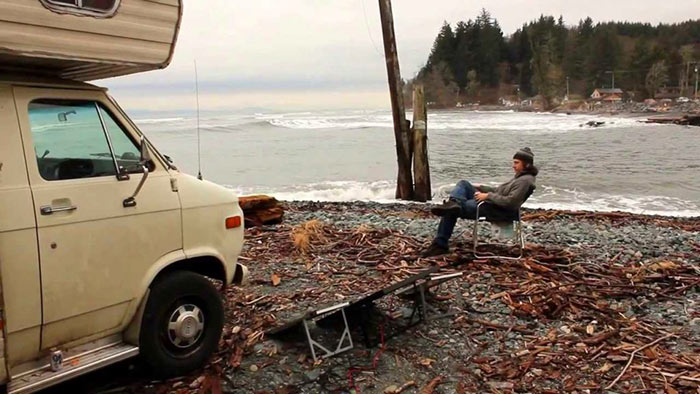 Do you like the idea of waking up in the wilderness but still want a roof over your head?
RVs and campervans are popular among all demographics because they add a little bit of luxury to your stay. Alternatively, you can limit the luxury with dry camping in order to stretch the length of your off-grid camping trip.
People who say that motorhomes aren't "real camping". They're wrong; there's no such thing as "real camping."
RVs and vans open up a whole new world and community of people. For some, it's the most accessible to camp because it protects you from bad weather and caters to those who have limited mobility.
To be fair to the critics, your destinations are slightly more limited, particularly in an RV. You won't be allowed to cruise down small mountain roads or park up just anywhere. But for the little luxuries (and a private bathroom), those sacrifices aren't much to ask.
Perhaps the most significant advantage of RV and van camping is that you don't need to invest and re-invest in all the camping gear. You don't even need to buy an RV and spend months fixing up a transit van. You can rent one for the week and return it when you're done.
Canoe Camping
Do you find walking too slow but driving too fast? Why not take a float down the river instead?
Seeing nature from the water provides a unique perspective not only of the banks but of the magic of the river itself.
You can also make a weekend (or week) of it and pack your tent and camping gear to go canoe camping. You'll need to pack light. Even though you carry your gear in your boat, you need to be able to haul your backpack plus your canoe in the event of an unexpected portage. Everything also needs to be watertight for those just in case moments.
When you find the perfect spot on your route to set up camp, all you need to do is pull over, secure your canoe, and set-up your tent.
Backpacking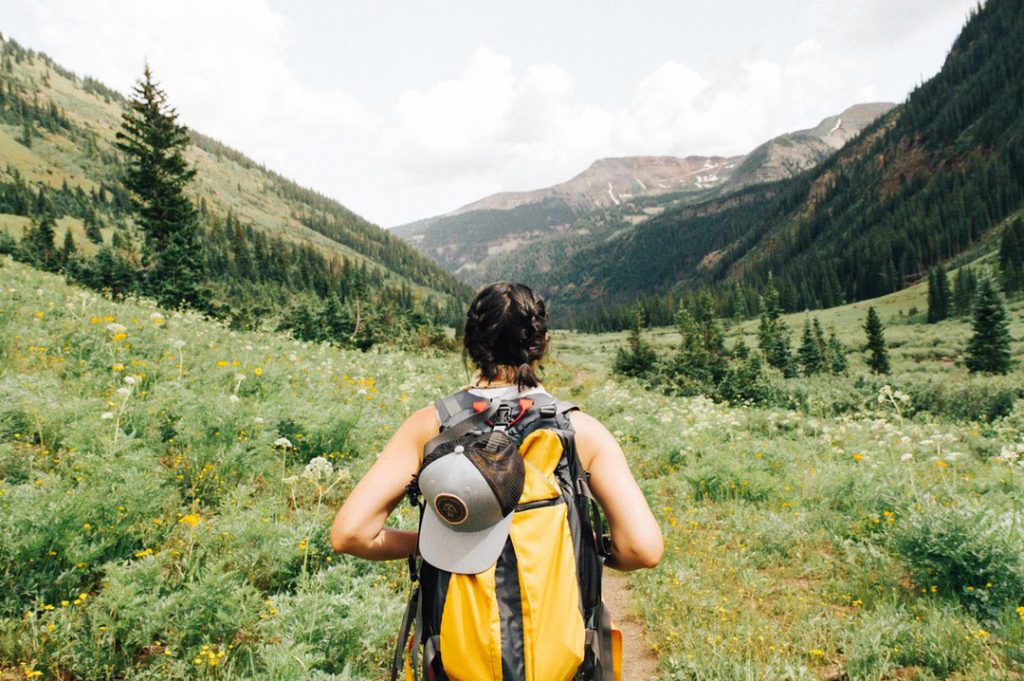 Backpacking and camping go hand-in-hand, but they are very different from car tent camping.
When you're backpacking, you need to carry everything you need for the trip on your back. That includes your tent and sleeping bag as well as your food, cooking equipment, clothes, and toiletries.
It requires a level of self-sufficiency not needed at a campground. You'll need outdoor skills as well as knowledge of weather and the environment if you want to enjoy yourself without getting into any scrapes. This is especially true if you're going solo.
Like any other type of camping, you can scale up as you build your skills. A weekend of backpacking and camping is the perfect trip for some and an introduction to something bigger for others.
Those who become very keen on backpacking often dream of hiking one of the great North American Trails. The Appalachian Trail, the Pacific Coast Trail (of Wild fame), and the Continental Divide Trail welcome worn-out adventurers (dubbed thru-hikers) all year.
Survivalist Camping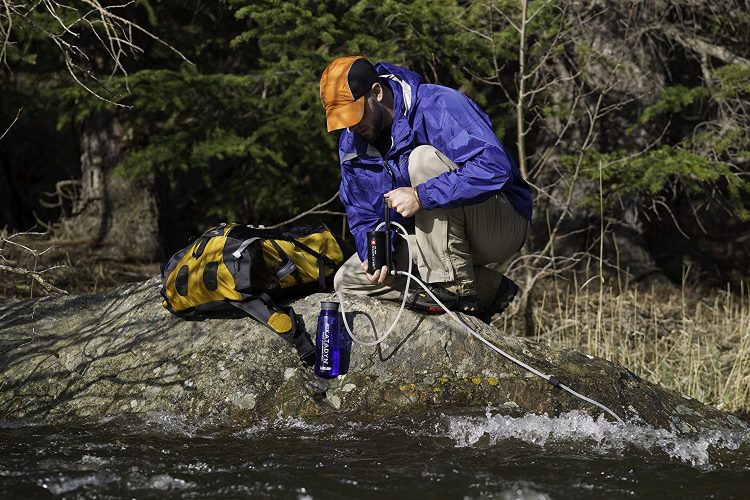 Survivalist camping is proper wild camping. Your goal is to experience nature the way it exists without all the mod-cons of your daily life. Expect to return to the stone age, but with way better knives and compasses.
That means camping with no:
Some extreme survivalists won't even bring a tent or tarp for shelter.
There are two types of survivalist-style camping. The first is walk-out camping. Walk-out camping involves being dropped somewhere – Bear Grylls-style – and then trying to survive as you make your way back to base.
Basecamp survivalist camping usually includes walking out to a remote area and setting up camp. You might spend a weekend or even a week (depending on your skill) trying to survive off the land.
The big difference between survivalist camping and other types of camping is the gear you need.
While you can get up to your neck in $2,000 tents and windproof-everything among other types of camping, survivalists tend to eschew the tech. Why? Survivalist camping is skills-based. They don't accept the help of manufacturer-tested gear.
What Types of Camping Will You Try?
Camping is for everyone. If you try it once and you're hooked, then there you have the option to branch out into different types of camping from your backyard to the Continental Divide Trail.
Whatever you fall in love with, you need the right gear. For us, that starts with the perfect tent (or tents). Let us help you get started with our list of tent reviews.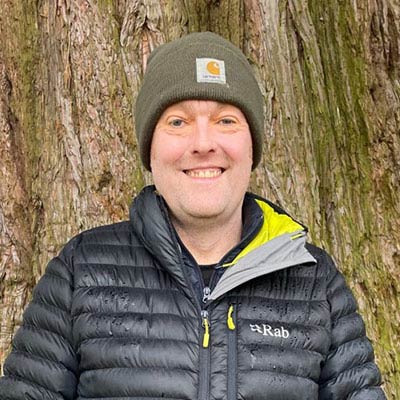 Eight years ago, I took a risk and left a miserable office job to follow a lifestyle career that involved my love for the great outdoors. I've taken my love for camping, hiking and travel to the next level by running my small campground with a friend near Portland, Oregon. It's for way less money but this has truly been a dream come true and the running involves lots of family and friends.
The next evolution of that was to get online and start allcampingstuff.com. At our campground, I spend a lot of time setting up camping equipment for customers and disposing of the garbage products they leave behind. If I can help just a few people with advice on good camping gear, then this website venture will be worth it.
So, if you want to avoid the duds and spend your money wisely you've hopefully come to the right place.