Last Updated on November 3, 2020 by Dean Anderson
Perhaps no other country on earth is as naturally endowed like the United States of America. There are hundreds of interesting places to camp.
The country has 3,794,100 square miles and this consists of crystal-clear lakes and pristine beaches as well as snow-capped mountains, the diversity is breath taking. Because of this, there are endless opportunities for tourists looking for places to visit, camp and enjoy the great outdoors.
Here are at least 10 areas and some of the best campgrounds in America worthy of a visit.
1 – Acadia National Park, Maine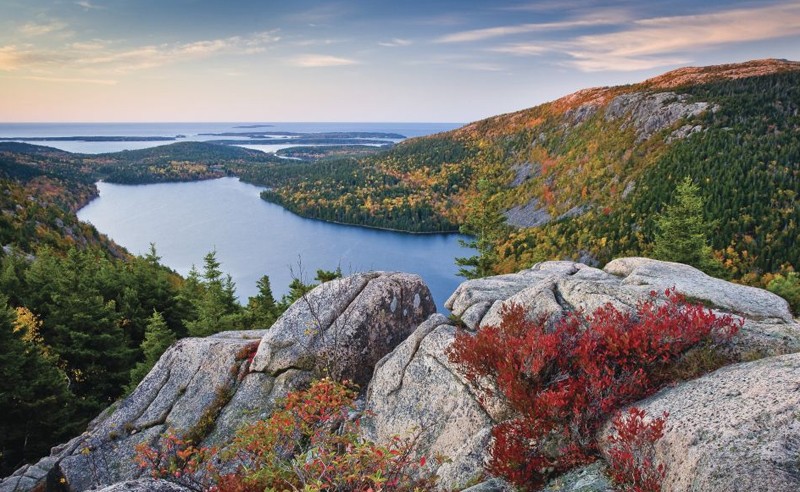 Maine is in the North East part of the country and is often regarded as the Pine Tree State. If you want to enjoy thick forest, camping in woodland areas as well as all the things the coast has to offer then head towards Maine and specifically the Acadia National Park. This park is located on Mount Desert Island. If you are also a wildlife lover, then this could be the ideal destination for you. It is home to whales, moose and bear.
The park has at numerous places to camp and these include the Seawall, Blackwood, as well as the popular Schoodic Woods Campground. This campground in particular is known for cleanliness, large plots and the availability of full hook-ups. Unlike many sites it's a simple affair for the purist. Don't expect playgrounds and swimming pools for the kids!
2 – White Mountain National Forest Campsite, New Hampshire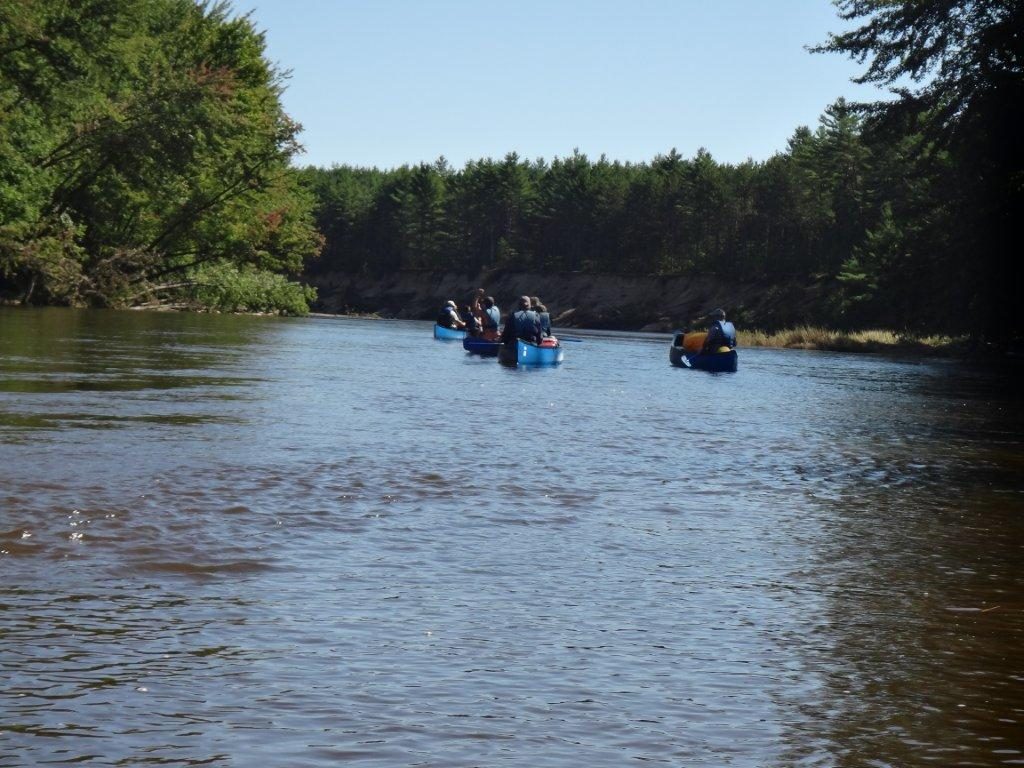 The second campground on our list is in the White Mountain National Forest and this is located in New Hampshire. This place is good if you are looking for a rustic experience. It has several interesting sites, which tourists come from all parts of the world to explore. If you come here during the fall, you'll see gorgeous foliage-turning shades of different colors such as yellow, orange, and red. The forest changes daily.
There are plenty of sites here including Saco River Camping Area which is a particularly well run family campground. It has all the modern conveniences you could possibly want but is a perfect base to explore what the North Conway wilderness and the Saco River have to offer.
3 – Green Mountain National Forest Campground, Vermont
Green Mountain National Forest is another interesting campsite in the country and it is located in the state of Vermont. If you visit this mountain, try to make it to the Long Trail, this is an interesting part of the trip. You are going to like the experience you get there, because it is the longest and the oldest long trail in this country. You have to make your choice of the best place to camp as it is opened throughout the year.
4 – Shenandoah National Park Virginia
If you want the best campground in the Mid Atlantic America, then you must think of this national park. You can do many interesting things in this area. If you want to engage in a long distance trail, this park has provision for about five hundred miles of trails and this can lead to the best waterfalls in the country. You can even trek to the quietest wilderness and so on. If you want, you can become part of the eight miles hike leading to Old Rag Mountain. Many people take this route because it is the toughest route in that park.
5 – Minnewaska State Park Preserve Campsite, New York
Another great campground in this country is located in New York City and the name of the place is the Minnewaska State Park Preserve. This place is the best place to be for those nature lovers and those who usually engage in outdoor activities. The location of the place is one thing that makes it very interesting, as it is located at least two thousand feet above the sea level. Most importantly, the place is surrounded by rocky and rugged terrain. You can do many things here such as hiking, biking, walking and so on. If you want to explore nature at its best, take a trip to this place because it features the best rock formation. It has such things as pavilion, bathhouse, cooking area, trails, as well as restroom facilities.
6 – Pine Grove Furnace State Park, Pennsylvania
This campground is another place to be for those looking for the best campgrounds in the country. It has several attraction sites and many things to do when you camp here. If you want to become part of the popular Appalachian Trail, you can camp here and become part of the most famous trail in the world. Millions of people come here to become part of the adventurous activities taking place here. It has places to camp, which include seventy tent and trailer sites. These can serve as reservation for visitors. If you want to camp here, arrange for it at least one year ahead.
7 – Assateague Island National Seashore, Maryland
This campground is meant for those who love beaches. The place is located around the boundary of Virginia and Maryland. It is has lots of interesting places to visit and things to do as it is covered by coastal bays, salt marshes, as well as sandy beaches and so on. You ride horses, hike, and do several other things. Camping is allowed here and it is on the Maryland side of this important location.
8 – Badlands National Park, South Dakota
This campsite is located in the western part of the country. The climate here can be tough especially for those who want to trek. However, people keep coming here because of the beauty. It can boast of various rock formations beautified by short grass prairies. If you come here, one thing that is going to strike your attention is the fossil. This place can boast of having the most fossils accumulation in this part of the world. It has several amenities such as electricity, water and so on.
9 – Denali National Park, Alaska
This is the best of its kind in the world as it can boast of six million acres of lands wide open. If you want to see wildlife, you can come here for camping. If you want to enjoy hiking, you can always come here it has a lot in stock for hikers.
10 – Camping in the Ozarks, Missouri & Arkansas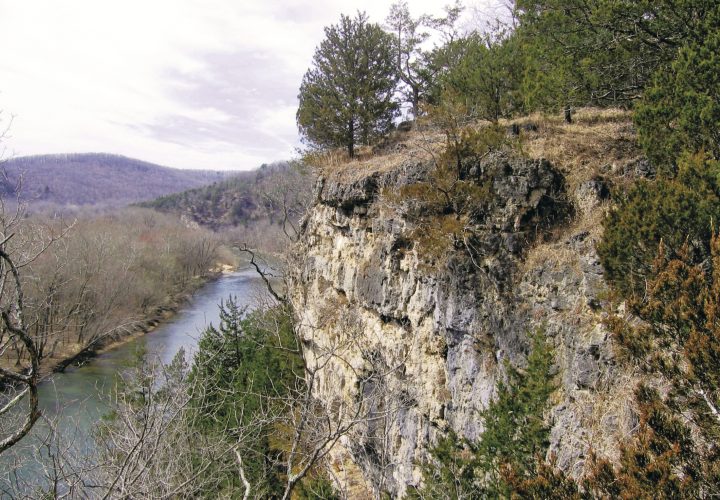 When it comes to camping the Ozark Trail offers some of the best places to camp in the country. This is an established region for camping and it even has it's own range of tents and camping equipment named after it. There are several campgrounds scattered in various parts of the Ozark wilderness, and these range from national forests, to state parks as well as local RV parks. One of such places is His Place Resort. There's tons to do at this site particularly if you like trout fishing or hiking. Close to this campground is a boat rental shop, which you can hire to take your fishing experience to the highest level. Furthermore, it has cabin style lodging available.
Moreover, there are national and state campgrounds here which include the Bull Shoals White River State Park, Buffalo National River Campground and several others. There are at least 14 established campgrounds to choose from.
These are some of the best campgrounds in the country. There are obviously hundreds of others. Have you been to any must visit campgrounds yourself? Let us know in the comments below.