Last Updated on August 4, 2023 by Dean Anderson
When most people think of New York State, they imagine New York City. It's busy, crowded, and decidedly urban. But New York City is only a small part of the state, and visitors are often surprised to learn how much of New York is actually rural or forested.
This makes New York an ideal place to go camping. There are lots of options, with 30,000 campsites in about 350 privately-owned campgrounds. State or municipal parks contain around 16,000 sites.
Many of these campgrounds offer breathtaking scenery as well as much-needed peace and quiet. If you are looking for a new place to go camping this year, New York has lots of options. One of them is sure to be a good fit for you.
Below you will find the ultimate guide to the best camping in New York State. Let's go!
Camping in New York
New York State's scenery is diverse. There are sandy beaches, rugged mountain ranges, and dense forests.
The six campsites listed in this article showcase some of these awe-inspiring natural features. You might be surprised by the beauty New York offers.
1. Cherry Lake Campground
Instead of touristy attractions, the Cranberry Lake Campground offers serenity and unspoiled beauty. Next to the park is 150,000 acres of forest containing more than 80 miles of hiking trails. You can imagine hiking is a popular activity here, especially on the well-known Bear Mountain Trail.
Visitors also enjoy biking and rowing, as well as swimming at the sandy beach. In fact, any non-motorized activity is encouraged.
There are 173 campsites, some of which are on the lake itself. Most of the sites are separated by trees, making them relatively private. Each site has a picnic table and fireplace.
2. North Pole Resorts
North Pole Resorts is a family-friendly campsite located in the town of Wilmington. It is another Adirondack-based campsite, although not nearly as remote as Cranberry Lake.
On the contrary, the North Pole Resorts sits at the base of Whiteface Mountain. Attractions such as Lake Placid and High Falls Gorge are a short drive away.
Campers enjoy fishing on the Ausable River, as well as hiking and biking. What's more, the campground offers many activities that children enjoy. Some of these include the use of outdoor pools, playgrounds, mini-golf, and gemstone and fossil mining.
3. Cherry Plain State Park
Cherry Plain State Park campground may be small and low-key. But it offers enough amenities to keep the whole family happy.
The park is located in Rensselaer County, near the border with Massachusetts. It sits in the middle of the Capital District Wildlife Management Area (WMA).
Although the WMA is only a short drive from cities like Albany and Troy, it allows you to engage fully with nature nonetheless.
Here you will find your typical woodland animals, such as white-tailed deer, beaver, and wild turkey. Surprisingly, though, moose have recently arrived from other states. You might be able to spot one of them as well!
Cherry Plain State Park has twenty campsites (ten for tents and ten for trailers). An additional ten sites are accessible after hiking.
In fact, the WMA has nine miles of hiking trails as well as seven miles of trucking trails. Campers can also enjoy biking and horseback riding, as well as a sandy beach located on the Black River Pond. As you can see, this sweet campground offers plenty of things to do for the whole family.
4. The Niagara Falls/Grand Island KOA
Our last campground lets you get away from it all. The Niagara Falls/Grand Island KOA campground is located in a beautiful natural setting as well. But you can also use it as a jumping-off point to see many popular tourist attractions.
Niagara Falls is one of the most gorgeous and breathtaking places not only in New York but the whole United States. It is only seven miles away from the campground. Tour packages can be bought on-site, and you can be picked up right from the campground!
Campers can also buy tickets to the Fantasy Island Amusement/Water Park, which is a short train ride away. The city of Buffalo is nearby as well, and it hosts many family-friendly attractions.
The campground itself doesn't lack fun activities. Some of these include:
Fish catch and release pond
Canoe, paddle boats, and bike rentals
Game room
Basketball
Playgrounds
Two pools (one even has heated waterslides)
Daily activities and games (in season)
As you can see, the Niagara Falls/Grand Island KOA campsite keeps you busy! It also lets you enjoy one of our country's beautiful natural wonders!
5. Watkins Glen State Park
Watkins Glen State Park is by far one of the most beautiful spots in New York State. It's not as famous as Niagara Falls, but it's spectacular nonetheless.
The state park is the most well-known of the Finger Lakes' campgrounds. Campers are often blown away by its famous gorges and extraordinary waterfalls.
The region is also noted for its wineries and boating. Many visitors enjoy seeing car races at the world-famous Watkins Glen International racetrack.
If you prefer to relax on-site, you won't be disappointed. Campers can enjoy swimming, picnicking, as well as fishing in Seneca Lake or Catherine Creek. If you visit in the spring, you can enjoy the annual rainbow trout spring run!
6. Letchworth State Park
Letchworth State Park is often called the "Grand Canyon of the East." Like Watkins Glen and Niagara Falls, the scenery at this State Park is magnificent.
The park follows the course of the Genessee River. You will be awed by the deep gorges and stunning waterfalls it has created. Some of the cliffs are over 600 feet high, and the gorge is surrounded by dense, beautiful forests.
Letchworth has both summer and winter activities. There are over 66 miles of hiking trails. Horseback riding, biking, snowmobiling, and cross-country skiing are also available for campers.
Wrapping Up: The Best Camping in New York State
Now you have everything you need to know about the best camping in New York State. There are gorgeous waterfalls, deep gorges, and lush forests. These campsites offer the chance to get away and immerse yourself in these phenomenal, natural wonders.
We have the camping equipment needed to make your visit special. Why not have a look at our tents today?
Having the right gear can make your trip comfortable and safe. We would love to help you outfit your next trip.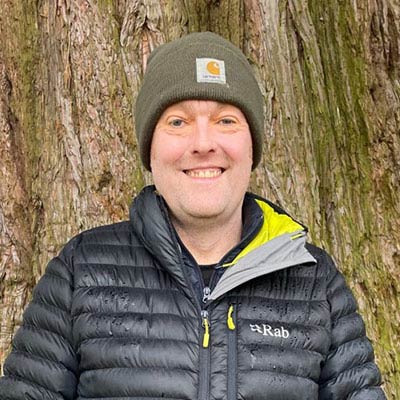 Eight years ago, I took a risk and left a miserable office job to follow a lifestyle career that involved my love for the great outdoors. I've taken my love for camping, hiking and travel to the next level by running my small campground with a friend near Portland, Oregon. It's for way less money but this has truly been a dream come true and the running involves lots of family and friends.
The next evolution of that was to get online and start allcampingstuff.com. At our campground, I spend a lot of time setting up camping equipment for customers and disposing of the garbage products they leave behind. If I can help just a few people with advice on good camping gear, then this website venture will be worth it.
So, if you want to avoid the duds and spend your money wisely you've hopefully come to the right place.