Last Updated on July 20, 2023 by Dean Anderson
Do you want to be more like those people enjoying life and relaxing by a beautiful, unspoiled lake? And do you want to do so in a remote area with no-one else around to spoil your time there, all the while sipping on some fine whiskey or cooking some fresh fish you caught earlier in the day? It's the kind of dream that many people assume only "pro" campers and hikers can turn into reality.
The truth is, virtually anyone can enjoy such an experience in the great outdoors. Aside from knowing where to go, all you need is the right equipment for the job! As you can imagine, if you're trekking alone, you want to carry as little as possible with you on your adventures.
Of course, you need to have some decent shelter where you can feel safe and dry at night, and have your beauty sleep undisturbed. Lugging around a tent with you probably isn't the best idea if you wish to travel light. The good news is that you can have tent-like shelter without the heavy weight to carry around.
How is that possible, you might be wondering? Well, the answer is simple: you use a backpacking hammock perhaps in conjunction with a camping tarp.
On this page, you can take a look at some camping hammock reviews of the Tiny Big Adventure Eclypse II, WildHorn Outfitters Outpost, and the TNH Outdoors Singlenest. Each product is tried and tested so that you can make an informed choice.
So, without further ado, check out these three best camping hammock reviews to seek out the best one for your needs:
1. Tiny Big Adventure Eclypse II – A good budget hammock for those that might want to give it a try
The Eclypse II is the first of three products that we are reviewing today. Tiny Big Adventure, the hammock's manufacturer, promises that you'll have "everything you need for an instant comfortable tent in the bush."
But, is that a pledge it delivers? Let's take a look at what it offers. For a start, the hammock weighs 16.7 ounces. Despite that low weight, Tiny Big Adventure claims that the next-generation RipStop nylon used in the Eclipse II's construction is both sturdy and durable.
It's designed for a single person weighing up to 400 pounds, and it measures 108 inches long by 53 inches wide. The manufacturer is keen to emphasize that the RipStop nylon is significantly stronger than ordinary parachute nylon.
So, what's it like in real-world conditions? The good news is that you're not going to end up falling through the nylon late at night in the wilderness! When examining the Eclypse II, you'll notice that it features interlocking triple stitching at various load-bearing points.
It's also straightforward to set up thanks to the weight-tested hanging ropes. Plus, it comes with a waterproof clothing bag so that your gear stays dry while you sleep.
Pros:
Ideal for those new to sleeping in hammocks or backpacking in the outdoors
Lightweight and durable construction
Includes a waterproof stuff sack and a mosquito net
Looped polyester tree straps are extra-wide and make the hammock easy to adjust
Comes with a six-month money-back guarantee
Cons:
Some users find that the hammock sags more than other brands
Mosquito net doesn't seem as well-made as the hammock
The low price might put people off if they assume it isn't a good quality hammock
The Tiny Big Adventure Eclypse II is perfect for those that want to try out sleeping in a hammock for the first time. Despite being the cheapest of the three products reviewed here, it's still a good quality hammock and will survive several uses in the great outdoors.
You also benefit from a six-month money-back guarantee for added peace of mind; something many hammock brands don't generally offer.
2. WildHorn Outfitters Outpost – Long length is convenient but can be uncomfortable for some taller users
Next up in our review round-up is the Outpost by WildHorn Outfitters. A mid-range hammock, this product is available in both single and double sizes, something that the Tiny Big Adventure Eclypse II does not boast.
It comes with their "Litespeed suspension system" which features two 11-foot tree-friendly straps made with genuine Amsteel anchor rope. The buckle also offers the user an almost endless choice of hanging options, making it an ideal choice for most outdoors adventures.
Using cinch buckles, it's possible to have the Outpost fully set up in a matter of seconds rather than minutes or even hours! One of the advantages of the WildHorn Outfitters Outpost is how the polyester straps don't stretch. The manufacturer claims they have been tested to 2,000 pounds.
The hammock itself is made from 70D parachute nylon, rated to 400 pounds but tested to 1,000 lbs. Including the Litespeed suspension system, the WildHorn Outfitters Outpost hammock weighs in at a modest one pound and ten ounces.
This triple-stitched hammock also comes with a stuff sack for ease of transportation, and has a packed weight of two pounds and three ounces.
Pros:
Measures 11 feet long by 4.5 feet wide for the single and the double is 6ft 6-inches wide
Straps are made from reinforced stretch-free polyester
One of the longest hammocks on the market
Available in six different colors
90-day 100% satisfaction guarantee
Cons:
Some taller users might find the hammock uncomfortable despite its long length
Parachute nylon can rip easily if the hammock is set up incorrectly
As a mid-range product, the WildHorn Outfitters Outpost hammock offers more benefits over the entry-level Tiny Big Adventure Eclypse II. For a start, it's available in a double size, plus there is a range of colors to choose from.
Regarding cost, the Outpost is reasonably priced and suitable for both infrequent and regular outdoors adventurers.
3. TNH Outdoors Singlenest – This will prove to be the best camping hammock for most
Last, but not least in our hammock reviews is the TNH Outdoors Singlenest hammock. Priced at the premium end of the market, it's highly recommended for serious outdoors explorers that want a long-lasting hammock.
As with the WildHorn Outfitters Outpost, you can purchase a single or double-sized version and in an array of different colors. The included straps are 9-foot long and triple-stitched, and the double-sized hammock also features reflective straps.
The double hammock measures 10 feet by 6-foot 6-inches, slightly shorter than the WildHorn Outfitters Outpost equivalent. However, it feels more comfortable for two people to sleep in.
Pros:
A premium quality hammock available in two sizes and three different colors
Features a lifetime guarantee
Hammock is made from high-quality polyester
Takes just 60 seconds to set up
Cons:
Less choice of colors and slightly shorter than the WildHorn Outfitters Outpost
The knots that hold the hammock to the clips aren't always tight from the factory – they must be checked before use
Hammock and straps together weigh 2 pounds and five ounces, heavier than the WildHorn Outfitters Outpost
While it's a shorter hammock than the WildHorn Outfitters Outpost, the TNH Outdoors Singlenest makes up for this with a well-built and well-designed product. The lifetime guarantee means that you aren't limited to a specific time period in case something goes wrong with the hammock.
Which is the best camping hammock for you?
The camping hammock that you should choose will ultimately depend on your requirements. If you are after a basic, low-cost hammock that won't cause you to easily crash to the ground, the Tiny Big Adventure Eclypse II is for you.
But, if you plan on exploring the great outdoors with your significant other, the WildHorn Outfitters Outpost and TNH Outdoors Singlenest are your available options. Both products are well-made, but the overall winner has to be the TNH Outdoors Singlenest.
The TNH Outdoors Singlenest offers a lifetime guarantee and is made from premium materials seldom seen in the majority of hammocks. A close second is the WildHorn Outfitters Outpost, and while its material and build quality, and price is comparable to the Singlenest, the Outpost only has a three-month guarantee.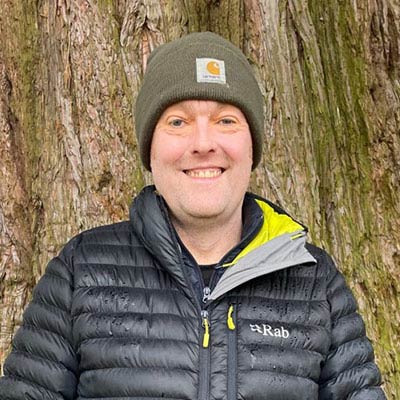 Eight years ago, I took a risk and left a miserable office job to follow a lifestyle career that involved my love for the great outdoors. I've taken my love for camping, hiking and travel to the next level by running my small campground with a friend near Portland, Oregon. It's for way less money but this has truly been a dream come true and the running involves lots of family and friends.
The next evolution of that was to get online and start allcampingstuff.com. At our campground, I spend a lot of time setting up camping equipment for customers and disposing of the garbage products they leave behind. If I can help just a few people with advice on good camping gear, then this website venture will be worth it.
So, if you want to avoid the duds and spend your money wisely you've hopefully come to the right place.