Last Updated on August 5, 2023 by Dean Anderson
Pickup trucks are the new American family car. At a little over 15%, pickup trucks are the largest vehicle segment in operation.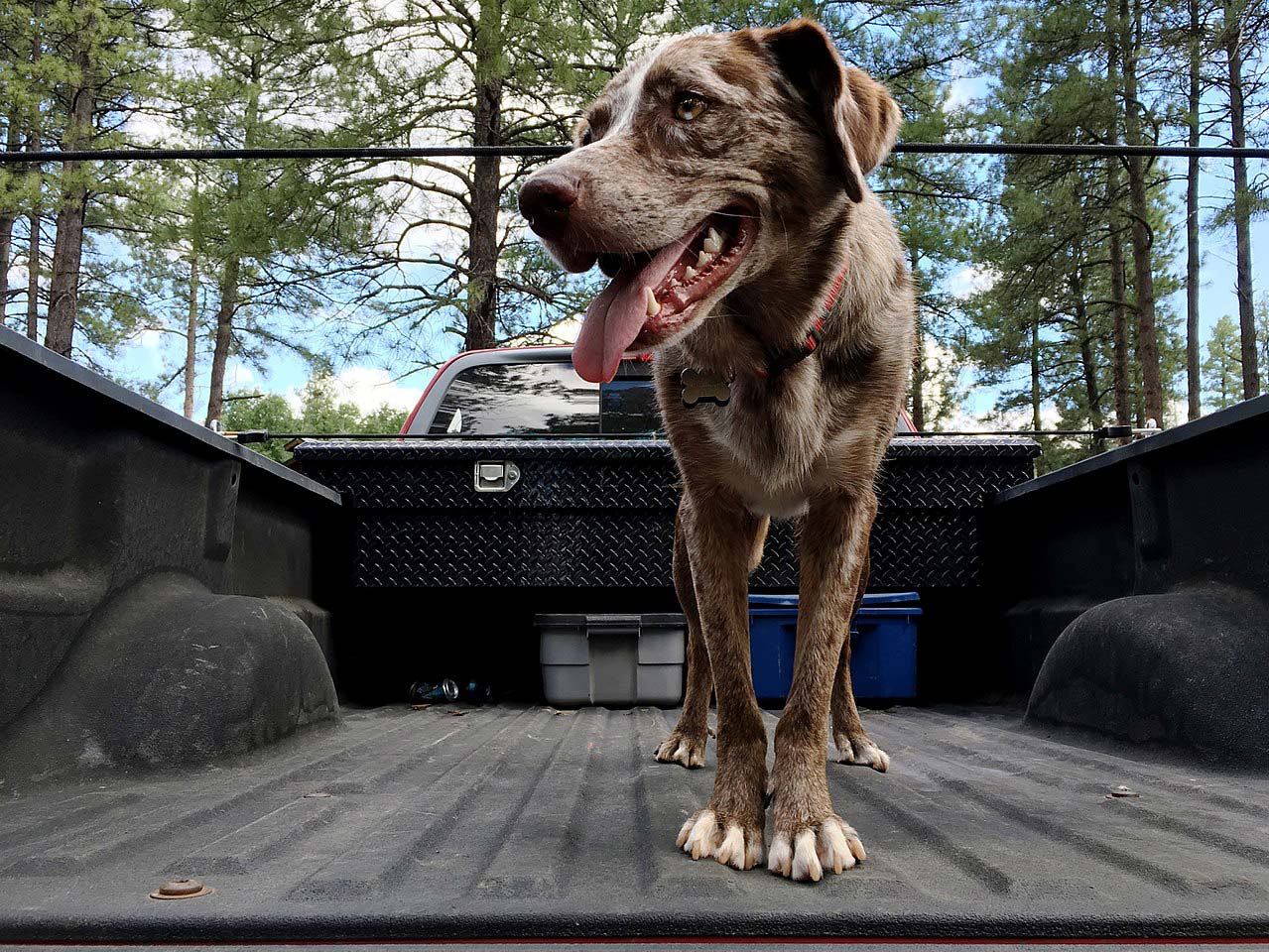 There are many reasons. Owning your own truck means never borrowing the neighbor's truck to move that piece of furniture.
Trucks aren't the uncomfortable driving machines of yesteryear. New trucks are functional, reliable, and comfortable.
And if you own a truck, you can go truck bed camping!
Are you thinking about camping in the back of a truck? You've come to the right place! Read on for a handy guide to truck bed camping.
An Ounce of Preparation
We all know the saying: "An ounce of prevention is worth a pound of cure." In this case, an ounce of preparation is worth the fun you'll have truck bed camping!
What will you need?
Take Cover from the Elements
Sleeping under the stars is romantic but only if it's not raining. You can't take a serious camping trip without shelter from the proverbial storm.
There are many types of camper shells in various price ranges. Look at your budget first.
Take note that not all camper shells fit all trucks. Make sure you're looking at truck-specific shells.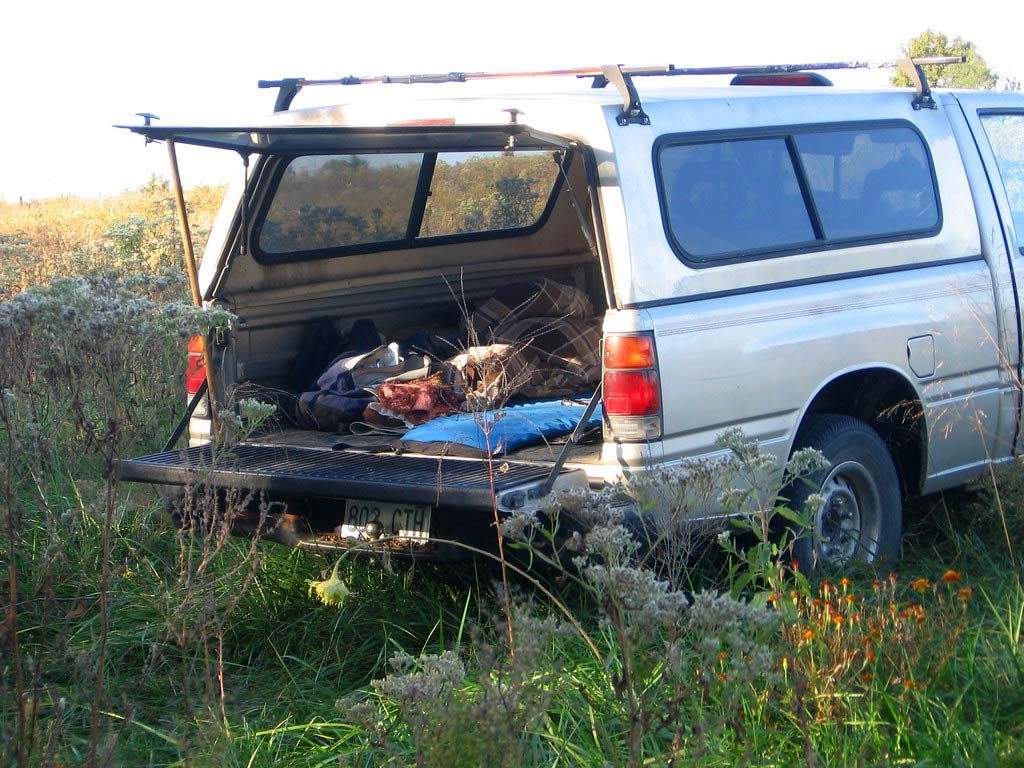 "red earth – truck/bed"by henna lion is licensed under CC BY-NC 2.0
There are lots of used shells on the market for reasonable prices.
What about a truck bed tent?
An easier and more affordable option to camper shell is a truck bed tent.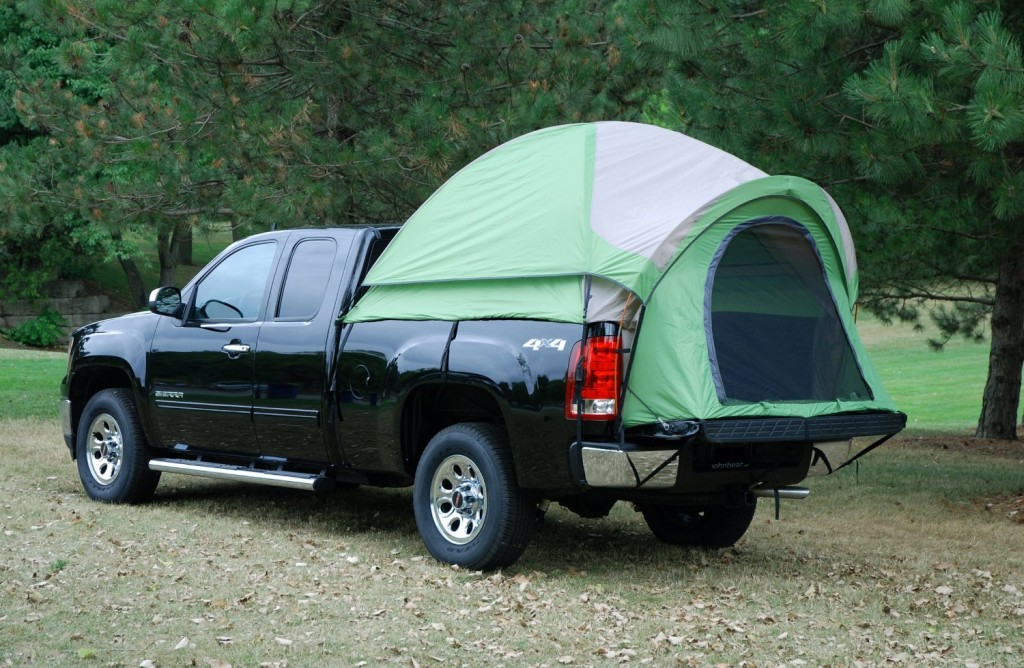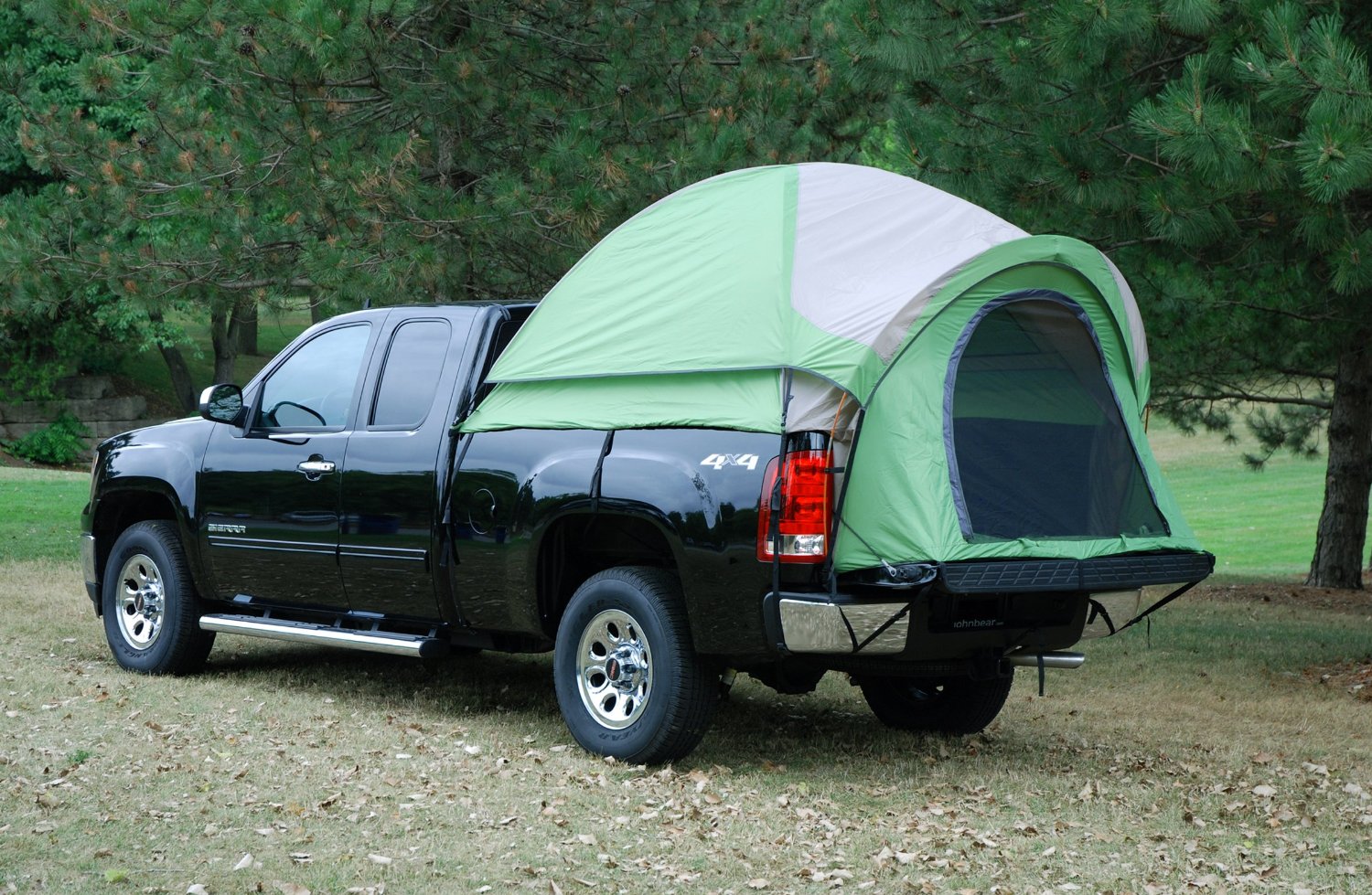 There are different types of truck bed tents at various price points and sizes.You'll need to select the right one for your bed size.
Rear-access tents are functional and easy to set up though mid access with ladders are also available. No more setting out stakes or dealing with guy ropes!
The tent structure sits on the truck bed sides of the pickup bed. None marking straps then hold the tent in place.
Most, but not all, tents come with a sewn-in floor for, protecting you from the cold metal of the bed.
Truck bed tents are also relatively compact for easy storage in the cab when not in use.
Once you've chosen a shell or tent, it's time to work on the inside of the truck bed.
Keeping It Clean
This is basic but necessary. Your truck bed is generally a place where all manner of grime builds up. Plus if you're out hunting, fishing, or hiking, it's hard keeping things clean. But you don't want all that dust and dirt where you sleep!
Thoroughly clean the bed before you go anyway but also bring a small hand broom and dustpan. Sweep the back of the truck out before going to bed.
If you do choose a truck shell tighten down the hardware keeping the shell on the truck. Look for worn seals and replace them.
When driving to your destination, keep the sliding windows shut, especially when driving on dirt or gravel roads.
Carry plastic trash bags and use them for dirty equipment. Always remove your shoes or boots before entering the truck bed. Place them in plastic bags before bringing them inside.
A Comfy Night's Sleep
There are a couple of ways of handling your sleeping arrangements. One way is building a frame for your air mattress, sleeping pad/bag or proffered sleep system.
A mattress frame serves several purposes:
Raises the bed above the wheel wells
Allows for storage under the bed, great for fishing or hunting equipment
Keeps things warmer
The wheel wells can get in the way when placing certain mattresses directly on the truck bed. But there are also special mattresses with cut-outs that work great with the wheel wells.
Build your own frame
Building your own frame? Use 2x4s and make a basic frame that gets the mattress up over the wheel wells.
This serves the purpose of added storage under your mattress as well.
Make sure you store things in long plastic bins underneath the bed. It's much easier to grab things that slide toward the front of the truck when they're in a bin.
Be smart when organizing your bins! Place items in bins by task. Then you don't need to pull everything out at once.
Dual Batteries with Isolator
What's this? It's a setup that allows you to charge a second battery while driving. The isolator keeps the batteries separated.
What's the second battery for? It allows the use of electronics and accessories without worrying about draining the truck battery.
Use a deep-cycle marine battery because they're designed for discharge all the way down to zero.
Sometimes the starter battery needs relocating to accommodate the extra battery. You might want to leave this job to the professionals. Ask at your local RV repair shop.
Accessories
You can go crazy when it comes to accessories. Think about the type of truck bed camping you'll do. Make a list of the absolute essentials.
If you'll only be camping in places with restroom facilities, you won't need a portable toilet or solar shower.
But if you're roughing it, you'll need some extra goodies.
Here are a few things you should buy.
LED Flashlights
Never leave home without them! Always have 2-3 flashlights. You'll need them when the sun goes down.
Sleeping Bags
A good sleeping bag can save your life if it gets cold. If you know you'll only be in warm-weather conditions, some sheets and blankets are fine.
Propane Stove
A small, portable propane stove is something you'll want if you're gone for any length of time. It' s no fun eating cold food all the time. A small stove is also good for warming up water for coffee or tea.
Dishware, Utensils, and Knives
There are many options for compact sturdy dishware for camping.
Make sure you have sturdy utensils too. Don't be tempted by plastic dishware. It's not Eco-conscious and it breaks.
Always bring at least one sturdy knife.
Camp Chairs
It's no fun sitting on the ground all the time, especially if it's cold. Camping chairs are small and portable but they fold out into comfy seating.
Plenty of Water
Never go into any camping situation without a good supply of water. Nalgene bottles are great for this.
The Extras
There are lots of things you'll want when camping. Every time you go truck bed camping, you'll think of more things you want.
Here are a few extras that come in handy:
Bug spray
Wet wipes
Small pillows
Pee bottle
Duct tape
Plastic tarps
First-Aid kit
And of course, depending on your camping hobbies, you'll need special equipment. Don't forget your camera and fishing poles!
Expand Your Horizons with Truck Bed Camping
Truck bed camping can be a really enjoyable experience if you prepare well. Your truck goes places you'll never go if you're relying on a hotel.
You can also camp comfortably without the expense of a big RV. Truck bed tents or shells are quick and easy when it comes to the setup, and they keep your sleep system and gear clean and dry.
Outfit the truck with dual batteries so you can charge all your goodies without worry. After camping a few times, you'll discover which truck camping gear is right for you and which you can leave at home to maximize space.
Pretty soon you'll be truck camping like a pro!
Have more questions about camping? Take a look at the camping section of the blog here!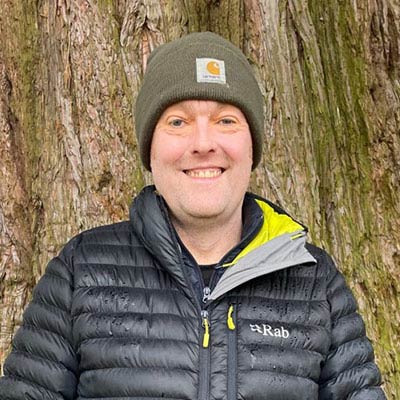 Eight years ago, I took a risk and left a miserable office job to follow a lifestyle career that involved my love for the great outdoors. I've taken my love for camping, hiking and travel to the next level by running my small campground with a friend near Portland, Oregon. It's for way less money but this has truly been a dream come true and the running involves lots of family and friends.
The next evolution of that was to get online and start allcampingstuff.com. At our campground, I spend a lot of time setting up camping equipment for customers and disposing of the garbage products they leave behind. If I can help just a few people with advice on good camping gear, then this website venture will be worth it.
So, if you want to avoid the duds and spend your money wisely you've hopefully come to the right place.