Last Updated on August 4, 2023 by Dean Anderson
About 40 million Americans head to the great outdoors for camping trips every year. While they may all enjoy different venues and spots, the one thing they have in common is their love of nature.
Are you looking for a place to stay and enjoy America's natural beauty this summer?
Look no further than New Hampshire!
This article will highlight the best of NH campgrounds and help you decide which is the best camping spot for you.
1. Lafayette Place Campground
You can find this campground in Franconia Notch State Park. They have 97 sites for tents or RVs, and they are open all year.
What is there to do at Lafayette campground?
Flume Gorge hiking
Cannon Mountain Aerial Tramway
New England Ski Museum
Echo Lake swimming beach
Profile Lake fly fishing
Bike trails
Waterfalls
Hawk and Falcon watching
Lafayette campground also offers free interpretive nature programs for adults and kids.
2. White Lake State Park
This NH campground is one of biggest in the White Mountains with 203 campsites. It's easy to find a beautiful site beside the lake here.
Activities in White Lake include:
Lake hiking
Beaver and loon watching
Boat rentals
Fishing
This park does allow day renters to use the beach and picnic area, but there is a limit to how many people can rent per day. Make sure to make your reservations early to enjoy this New Hampshire beauty!
3. Pawtuckaway State Park
This beautiful New Hampshire campground offers great lake views and some history of the state. You can visit a boulder field that shows the path of glacier movement thousands of years ago. It is still covered with rocks that were shaped by the glacier's slide.
In addition to its 192 campsites, Pawtuckaway also has five cabins with electricity if you're looking for a comfortable getaway.
What is there to do?
Lake hiking
Swimming beach
Canoe & kayak rentals
Boat launch
Beaver marsh hiking
Most of the campsites in Pawtuckaway are in wooded areas, so this is a great campground for people who want to get a taste of the original forests of New Hampshire.
4. Sugarloaf Campgrounds
This NH campground is in the White Mountain National Forest. There are actually two campgrounds here, Sugarloaf I and Sugarloaf II. The biggest difference in the two campgrounds is that Sugarloaf II has water hand pumps at each site, but Sugarload I has spigots.
Some of the more remote campsites don't have access to showers. Make sure you're prepared with a portable shower before choosing these sites.
Along the Zealand River, there are several activities to keep you busy:
Sugarloaf Mountain hiking
Zealand Falls
Zealand Notch views
Visit the nearby Mt. Washington and the Cog Railway
The view from Sugarloaf Mountain is incredible and offers full 360-degree visibility. This is definitely a don't miss on the New Hampshire campgrounds list!
5. Bear Brook State Park
Bear Brook is the biggest developed state park in New Hampshire. It's great for people who want to stay in nature but also want to have some fun in the city on their vacation.
Bear Brook has 101 campsites and 40 miles of trails over 10,000 acres. This area covers forests, bogs, ponds, and hilltops.
Let's look at what you can do at this beautiful spot:
Hiking
Biking
Horseback riding
Archery (no equipment rental)
Richard Diehl Civilian Conservation Corps Museum
The museum listed above is one of the last camps still existing where workers stayed during the Depression as they were restoring and creating some of these beautiful NH campgrounds. It's definitely worth a visit!
6. Jigger Johnson and Blackberry Crossing
These are two separate NH campgrounds within White Mountain National Forest. Since these sites are so close together though you can take advantage of the showers at Jigger Johnson and the history of Blackberry Crossing.
There are 74 campsites at Jigger Johnson. Blackberry Crossing is much smaller, but offers more Civilian Conservation Corps history since it was a camp during the Depression.
Swift River hiking
Sabbaday Falls
Albany Covered Bridge
Russell-Colbath Historic Site
Be aware that you can't make reservations for these New Hampshire campgrounds, so you might want to have a backup spot in case they're full.
7. Umbagog Lake Campground
Lake Umbagog actually straddles the border between New Hampshire and Maine, highlighting the beauty of both states. Most of the park is in the Lake Umbagog National Wildlife Refuge.
There are 27 regular camping sites with electrical and water hook-ups. There are also 33 remote sites that you have to boat out to. 3 cabins can also be rented if you want more comfortable accommodation.
Activities at Umbagog Lake include:
Canoeing & Kayaking
Rowboat rentals
Swimming
Fishing
Wildlife watching
Lake Umbagog has some of the best waterfront activities to offer of any NH state campground.
8. Lake Francis State Park
Lake Francis lies in the Great North Woods of New Hampshire. It has 45 campsites, but a limited number of these are for RVs.
This state park is great for ATV camping, and many people use it to explore the more than 1000 miles of trails in northern New Hampshire.
Other activities include:
Kayaking & canoeing
Fishing
Hiking
Another great aspect of this NH state campground is the 200 acre Lake Francis. It connects with Connecticut Lakes almost to the Canadian border. Not only is this place great for ATV exploration, it also offers more water exploration than almost any other NH campground!
9. Lost River Valley Campground
This NH campground is actually owned by individuals, not the state of New Hampshire. That doesn't take away from its beauty in the White Mountain National Forest.
Lost River Valley houses 125 campsites along the river. These are surrounded by trees and are spaced to prevent crowding.
There is plenty to do at Lost River Valley. You can enjoy:
Lost River Gorge
Kancamagus Scenic Byway
Franconia Notch views
Swimming
Paddleboats
Canoeing & kayaking
Game room
Tennis & badminton courts
Basketball & volleyball areas
Playground area
Trout fishing
They do require at least a 3-night stay and won't take reservations from June through August. Be sure to plan ahead to enjoy this New Hampshire campground.
10. Greenfield State Park
This NH campground covers 400 acres of southwestern New Hampshire. It also houses Otter Lake. This lake experience is unique since it is only used by the state park and has no other access points.
Greenfield State has 252 campsites. These sites are not too close together but are pretty open, surrounded by tall trees. There are no RV hookups.
Most of the activities at Greenfield State are water-related:
Swimming
Canoeing & kayaking
Fishing
Trails
Pond and bog exploration
Mt. Monadnock hiking
Greenfield State Park is definitely one of the must-experience sites of New Hampshire camping!
Planning Your NH Campgrounds Excursions
Now that you're an expert on the best places to camp in New Hampshire, it's time to get started on planning your next outdoor excursion. Don't forget to check out our tent reviews for any NH campground experience.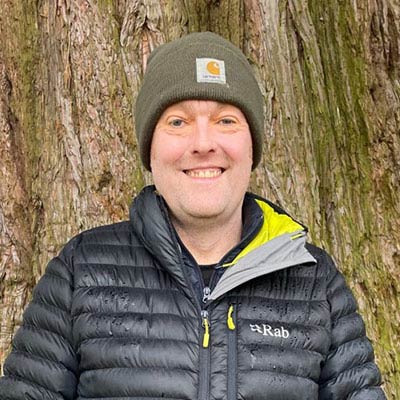 Eight years ago, I took a risk and left a miserable office job to follow a lifestyle career that involved my love for the great outdoors. I've taken my love for camping, hiking and travel to the next level by running my small campground with a friend near Portland, Oregon. It's for way less money but this has truly been a dream come true and the running involves lots of family and friends.
The next evolution of that was to get online and start allcampingstuff.com. At our campground, I spend a lot of time setting up camping equipment for customers and disposing of the garbage products they leave behind. If I can help just a few people with advice on good camping gear, then this website venture will be worth it.
So, if you want to avoid the duds and spend your money wisely you've hopefully come to the right place.