Last Updated on June 5, 2020 by Dean Anderson
Close your eyes and take a deep breath. Imagine the fresh scent of pine and roasted marshmallows over a fire filling your noise. If all you're actually smelling is ink from a working printer or cleaning products at home, it might be time for a vacation.
With summer just around the corner and those vacation days you need to use, why not consider a camping trip? It's cheaper than a trip to Disneyworld and will give you and your family better memories and more quality time together.
While there are tons of campgrounds across the US to choose from, you might be surprised with where the truly beautiful ones are. Oregon campgrounds are breathtaking and will give you a unique experience to remember. This state is ideal for mountain biking, hiking, fishing, skiing and scenic drives. Feel free to bring your fury friend along with dogs allowed at many campgrounds.
Continue reading to learn about Oregon camping and RV Parks that will take your breath away.
1. Wallowa Falls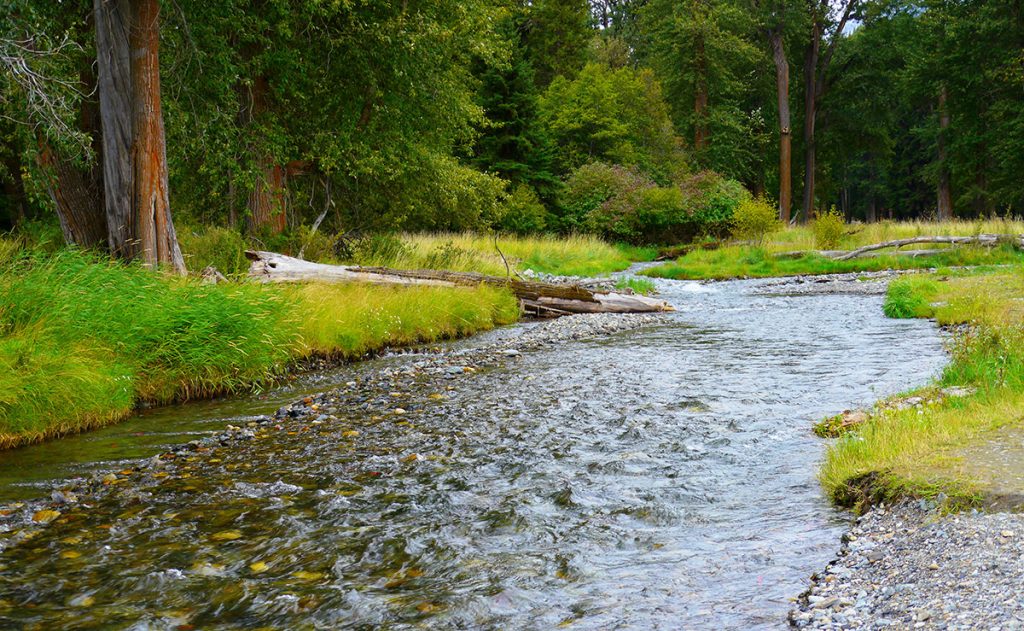 Found in the states northeast corner in a valley over 9,000 feet is Wallowa State Park. It was once populated by the Nez Perce Indigenous people and comprises of 17 mountains. Wallowa State Park has 88 tent sites and over 120 full-hookup sites, with bathrooms and showers available. In surrounding areas, like Lostine River Canyon, are also smaller Forest Service campsites.
Wallowa Falls, also known as the Oregon Alps, has a beautiful mountain range ready to explore, with hundreds of miles of hiking trails. During the winter, back-country skiing is also a great activity to enjoy with the family.
2. Cascadia State Park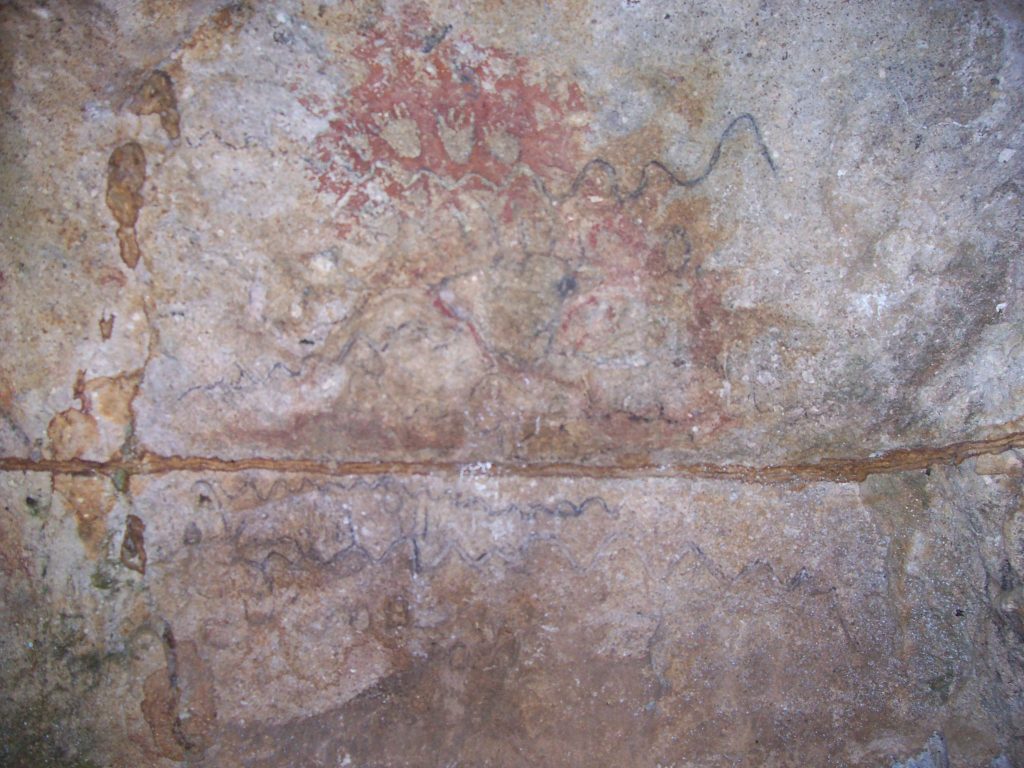 On the other side of Oregon sits one of the earliest mountain retreats. Cascadia State Park may not be as well-known as some of the others, but the history and relaxed atmosphere is what makes it so special.
Visitors have the opportunity to experience the history of the area which ranges from the Old Santiam Wagon Road to ranger-led tours of ancient rock art in Cascadia Cave. Along with the history is natural mineral water which visitors can drink, and 25 campsites to choose from. While some campsites have space to enjoy, others offer hiking trails and views of Soda Creek Falls.
3. Green Mountain Campground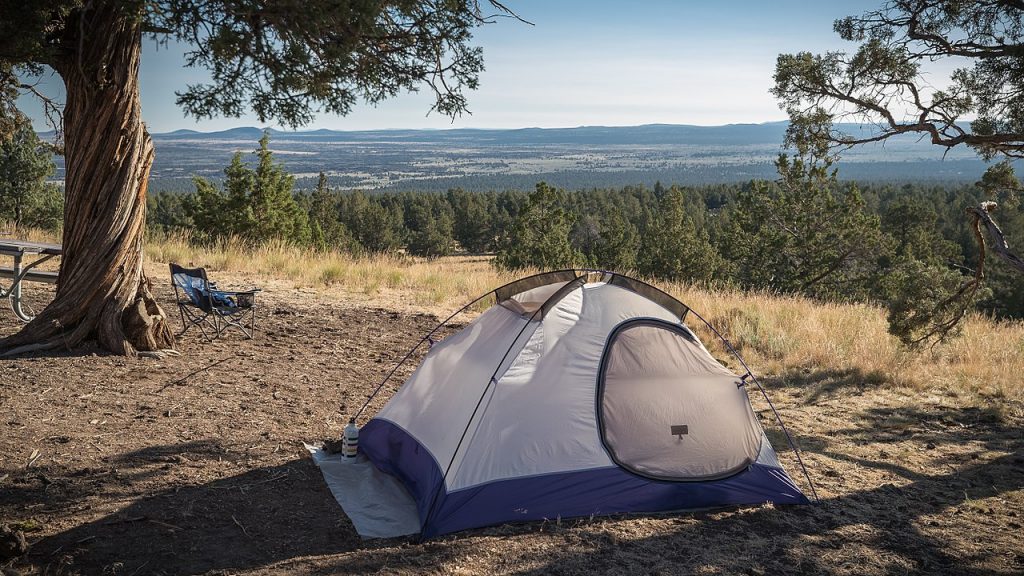 If you're looking for a campsite with a view, this is the one for you. On top of Green Mountain is Green Mountain campground, which offers 4 campsites in the Lakeview BLM district that are also pet friendly.
This campground in Oregon sits under big juniper trees and between twin peaks are tent sites and picnic tables where you'll be protected from the desert winds. By walking a short distance from the campsite to the active fire lookout on west peak and then to an old gravel quarry, you'll find a view of 10,000 square miles.
During the summer, lightning storms are seen in the distance, and once night falls the stars can be seen clearly without light pollution.
4. Baker Bay Campground
Camping near a lake is one of the most relaxing and tranquil experiences you can have, and with a campground like Baker Bay, you'll never want to camp any other way.
Found in Willamette Valley with almost 50 campsites to choose from, 15 of them lie directly on the waterfront. For this reason alone, you'll want to book your spot, plan your trip to include water based activities and arrive early to enjoy it to its full potential.
With the lake right there, visitors can enjoy boating, swimming, and beach volleyball. It's the perfect place to organize a family camping trip.
5. Walton Lake Campground
Found in central Oregon in the Ochoco Mountains is a campground which surrounds Walton Lake and is technically a reservoir. Walton Lake Campground offers 29 sites and plenty of fishing and swimming opportunities. On the lake's northern shore are six walk-in tents which offer more space for the family.
A popular camping destination, the site does fill up quickly during the summer months. To ensure a spot on the northern shore, reserve early.
6. Natural Bridge Campground
Natural Bridge is a huge campground which has 17 campsites ranging between 1 and almost 9 miles long.
Site 16 is a popular one to camp in for its spaciousness alone. Combine that with the history and the 150-foot tall Douglas firs covering the area and we ask you to find a reason not to love this site. About eight full-sized SUV's could fit in the site's parking area, or upwards of 50 tents.
Around the site, you'll find historic lava rock cooking stoves, which were built in the 1930's by the Civilian Conservation Corps. The quarter-mile Rogue Fiver frontage on the site is also shared with trail hikers.
7. Cottonwood Canyon
This new campground opened in 2013 and is perfect for secluded camping in Oregon. With deep canyons and grasslands of more than 8,000 acres long, families and single travelers will enjoy the solitude and fishing opportunities that this site offers situated between the Lower John Day River.
While campers can fish for catfish, smallmouth bass, and carp, others can hike the two amazing trails offered from the site. Choose between the 21 sites offered within Cottonwood Canyon for the ultimate camping experience.
8. Fish Lake Recreation Site Campground
Located near the Alvord Desert and up the western side of Steens Mountain is Fish Lake Recreation Site Campground. Here, you'll find desert spaces, a beautiful mountain lake, and views of the sky and earth.
23 campsites border the banks and sit at 7,400 feet. Campers have the choice to swim, fish, picnic, and go on adventures on Steens Mountain. On your way to the campsite, make sure to take time to admire the valley below.
Fish Lake Recreation Site Campground operates on a first-come, first-served basis and opens later in the summer season – July 15h. The campground stays open through November 1st, so be sure to reserve your spot as soon as possible.
Enjoy Any or All of These Oregon Campgrounds
With so many beautiful campgrounds available, ranging from sites that sit right on the lake to ones with fishing and hiking opportunities, it can be hard to choose.
Whether you're a newbie camper or have camped across the US, these are the top 8 Oregon campgrounds you won't want to miss out on. For tips and tricks on camping, check out our other articles and see what tent is right for you for your next camping excursion!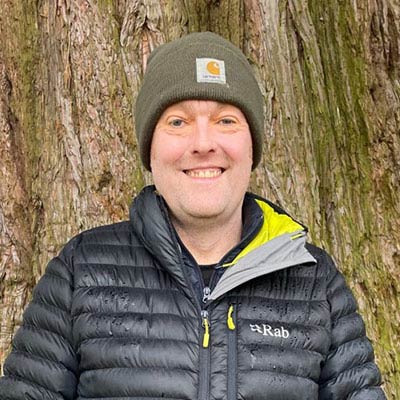 Eight years ago, I took a risk and left a miserable office job to follow a lifestyle career that involved my love for the great outdoors. I've taken my love for camping, hiking and travel to the next level by running my small campground with a friend near Portland, Oregon. It's for way less money but this has truly been a dream come true and the running involves lots of family and friends.
The next evolution of that was to get online and start allcampingstuff.com. At our campground, I spend a lot of time setting up camping equipment for customers and disposing of the garbage products they leave behind. If I can help just a few people with advice on good camping gear, then this website venture will be worth it.
So, if you want to avoid the duds and spend your money wisely you've hopefully come to the right place.