Last Updated on February 18, 2022 by Dean Anderson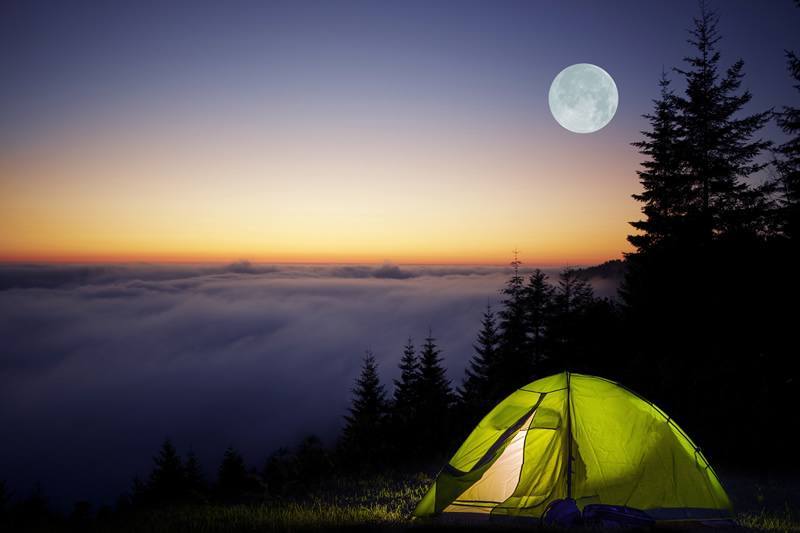 The best camping tents are relatively spacious, durable and easy to set up—and they have to be all of those things for a reasonable price as far as the average consumer is concerned. There are in fact a lot of tents that meet these requirements, but given how glutted the market is with products, it can be hard to sift through everything in order to find them.
That's where we come in. We've spared you the trouble of having to do that by doing the research and trying out the candidates ourselves. Below are the 5 tents we've hit on as being the best buys for the average user—which means you.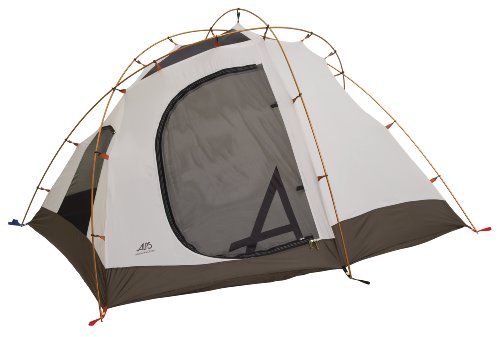 This is a three-pole tent made of sturdy polyester taffeta and aluminum (for the poles). The polyester is 75D 185T, which means it resists sagging and stretching and is UV-resistant. A urethane coating and factory-sealed seams give it ample wet-weather-readiness, a pair of vestibules supply item storage space, and the mesh roof vents allow you to see the sky and get air circulation.
Pros:
Full-coverage rain fly
Double doors lets one user get in or out without troubling the other
Very easy to set up
Cons:
Tight if there are two of you using it
This is really ideal if you're a single user or a relatively small person with a relatively small tent-mate. That said, it could still fit the bill for other pairs if they're willing to put up with a bit of a squeeze. It definitely helps that this tent comes with two doors so one can enter or exit without having to trip over the other person.
Other than that, there's a lot to love here. The color-coding on the poles for easy assembly, the clear sturdiness of the materials, the amazing rain fly, the fantastic performance in wet weather…this is overall still an outstanding buy at about $140, even with the slight narrowness of the interior. In fact, most people would very likely be willing to share it with someone else instead of going with a more spacious but less dry, less simple to set up, or less lightweight competitor.

Price Disclaimer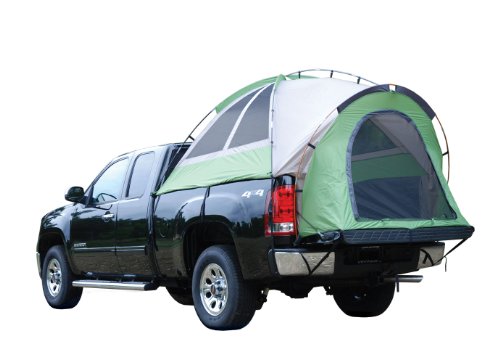 This 2-person truck tent features a sewn-in polyester floor, a ripstop nylon body, and a large door complete with a storm flap. There are 2 pairs of ventilating windows and the poles are fabricated out of shock-corded fiberglass for durability and lightness. It will fit most standard pickups, including ones with accessories.
Pros:
Easy to set up and pack away
Excellent performance in bad weather (against rain and high wind)
Very sturdy make
Cons:
No zippered flaps for two windows means no privacy
This tent really will fit most pickups—you might be surprised to find it going perfectly with your aged relic of a truck, for instance. It's very durable and quite ready for rain even out of the box, yet also has rather nice ventilation despite the fact that it will keep you dry in a downpour. It's also very easy to set up and fold down. One does wish it had closures for the windows and probably less annoying tailgate straps, but it's still definitely a good buy for the price. There are several sizes available, so you'll have to check which one goes on your truck—and which one fits your budget, since they range from $169 (for the 5'5" tent) to around $176 (for something a foot larger).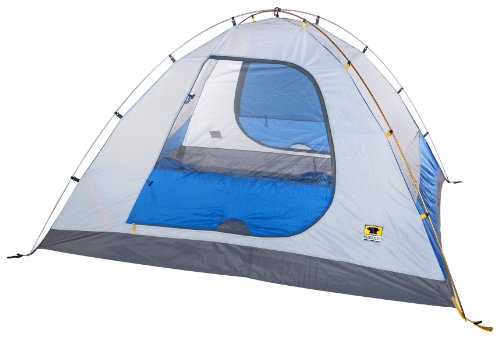 This freestanding 4-person tent is ready for 3 seasons and comes with a seam-taped bathtub floor. There are 2 doors to facilitate multi-person entry and exit. It also has 2 storage vestibules, tent-fly ventilation windows, and a clip-pole attachment for lightness.
Pros:
Color-coded dual-pole design makes it very simple to set up
Good wet weather performance due to huge fly
Very fine mesh on the ventilation panels prevents insects from entering
Cons:
Vestibules are small
Only 2 guy line attachments
This isn't actually advertised as a perfectly waterproof tent out of the box, but it performs quite well in wet weather even so. It's also possible to secure with guy lines, quite sturdily made, and almost ludicrously easy to erect besides being nicely spacious. It could use larger vestibules, more vent windows, and more guy line attachments, but it's still far from a bad buy at about $140. In fact, it's a bit of a bargain at that price considering its quality and size.

Price Disclaimer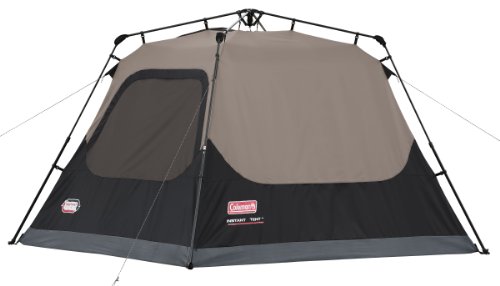 With a 7 x 8-foot interior area, this tent can accommodate up to 4 people and even offers a pair of vestibules for storage. It is made using the WeatherTec system, which means it has elements like a welded waterproof floor, anti-wicking thread, coated polyester, an optional rain fly, and inverted floor seams to protect you from the nastiest storms. It also has reflective guy lines and pre-attached poles.
Pros:
Very durable
Very easy to set up
Cheap for its size and build
Cons:
Rain fly is optional instead of included
Will only accommodate 4 people if they're all tiny or still kids
This is a great tent, but you still have to rainproof it after getting it. Then again, that's pretty much a given for over 90% of the tents on the market—no matter how rain-resistant or rain-proof the vast majority of them start out, they can leak eventually if you don't treat your seams and get a rain fly. It's a pity this one doesn't come with the rain fly, but it's still a good buy at about $170 given its size (2-3 people can sleep comfortably in it).

Price Disclaimer
This tent has mesh and polyester sides for UV-protection as well as ventilation, and a polyurethane-coated floor for abrasion-resistance and moisture-resistance. It has a simple-to-set-up 2-pole design and an interior vestibule for necessities.
Pros:
Good performance in wet weather
Very light (3.75lbs), but sturdy
Very easy to set up
Cons:
Can be tricky to get in or out of in rainy weather if you don't want stuff in it to get wet
This is really just a one-man tent, but as a one-man tent, it's practically unbeatable. Available for less than $100, this is a great tent that will take little effort to carry, little time (or thought) to set up, and little damage from the most brutal winds and rains. The size and design do make it a bit tricky to get into if you're wet and you don't want to bring that in with you, but with a little practice, it should be fine.
Verdict
The best buy here depends on how many are going to use the tent simultaneously. The ALPS Lynx 1 is the one to go with if you're just one person on a trip. If more than one person is using it, the Mountainsmith or Coleman are probably the best camping tents to go with. Both are big enough to hold 3 people without bumping into each other, and they are also pretty good values for their prices.
The Napier is actually pretty good too, but it's a bit smaller and also requires a truck.
As for the other Alps model on the list, it's better considered an alternative to the Lynx 1 if you want something roomier but still plan on using it solo.