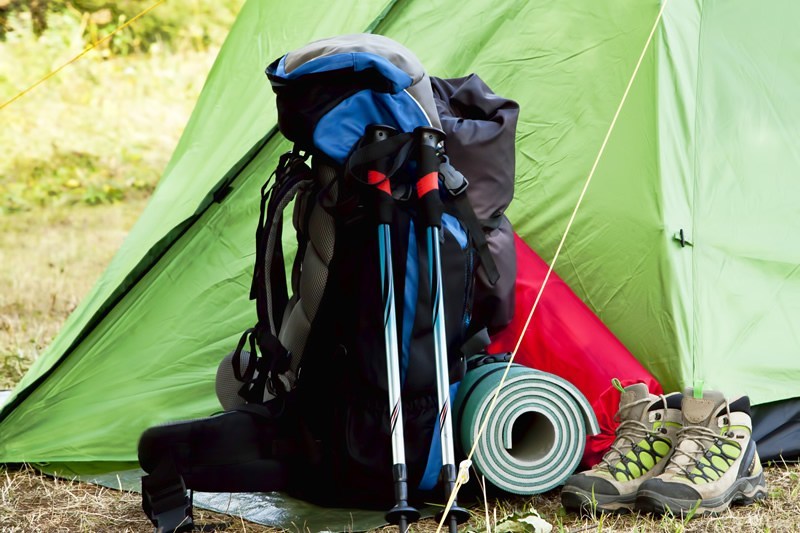 These best backpacking tent reviews are specifically for backpackers who want a reliable, comfy tent for their trips—but don't want to spend more than $200 for it. You can actually find a number of great solo and two-person tents within that limit, and they won't break your back from sheer weight either. Below are 5 of the best lightweight tents to be found within those parameters.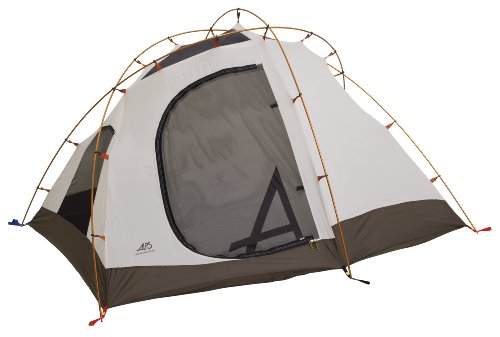 75D 185T polyester sides give this tent lasting tautness and UV-protection, and a urethane coating gives it added protection against the rain. The seams are also sealed in the factory. There are two vestibules inside, and the mesh roof panels allow ventilation while three aluminum poles provide a rigid backbone without adding too much weight.
Pros:
Very sturdy even under bad weather conditions
Double doors
Takes only about 5 minutes to set up
Cons:
Rain fly doubles the weight of the tent
It may be advertised as a 2-person tent, but this isn't that spacious if there are two adults using it—especially since its rectangular footprint tends to pinch at the ends. For a single backpacker, though, it's plenty of room. It's also a decent weight at under 6lbs. It's a bit odd that half that weight is the rain fly alone, but given how well the rain fly works at keeping you dry in a storm, you'll be OK with the extra weight eventually. The overall manufacturing quality on this $140 product is pretty good and the simple but stable design gives you real security without too much fuss on setup.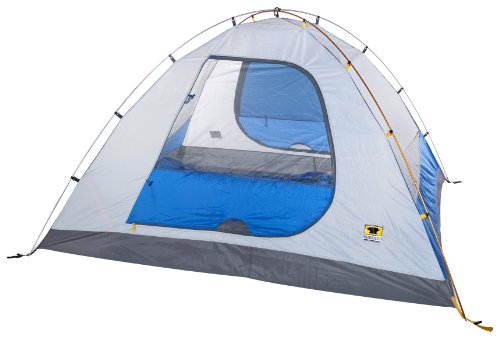 This is a freestanding tent capable of sleeping as many as 4 people. It has a seam-taped floor, 2 doors, 2 vestibules for your belongings, and vent windows. It has a 2-pole design.
Pros:
Color-coded and simple design makes it very easy to put up
Enormous rain fly
Ventilation windows have a very fine mesh that keeps out insects well
Cons:
Vestibules are cramped
Could use more guy lines
This is a 3-season tent that can hold 2 people and their mattresses very comfortably. You can probably fit 4, as the manufacturer claims, but only if they aren't that big and they're willing to be in a very intimate row. That's not bad space for something that costs about $140 and weighs under 7lbs, though. It has a great rain fly, a straightforward design that makes it a cinch to set up, and overall good build quality. There are only 2 guy line attachments, though, which is a bit irritating if you're used to more.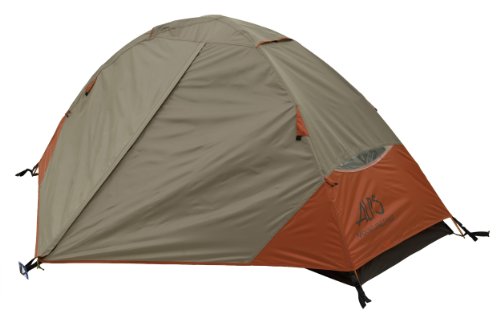 This single-user tent has sides composed of polyester bottoms and mesh tops for combined protection and ventilation. The included rain fly covers the mesh areas for full privacy and rain protection, and a polyurethane coating helps the floor resist abrasion as well as moisture. It uses 2 poles and has a vestibule inside for storage.
Pros:
Good at dealing with rain as well as wind (the latter due to its low profile)
Extremely light (3.75lbs) but robust
Easy to erect
Cons:
Can be hard to get in or out of in wet weather
The only issue with this solo tent is that you might find it a challenge to enter if you're coming in from the rain and don't want your stuff to get wet too. You can do it with a bit of deft maneuvering, though, so it's a really minor qualm. This is a very well made, very well designed solo tent that will see you through many a backpacking trip for a one-time outlay of just under $100. That makes it an ideal tent if you don't need to share with anyone on the trip and have to save money.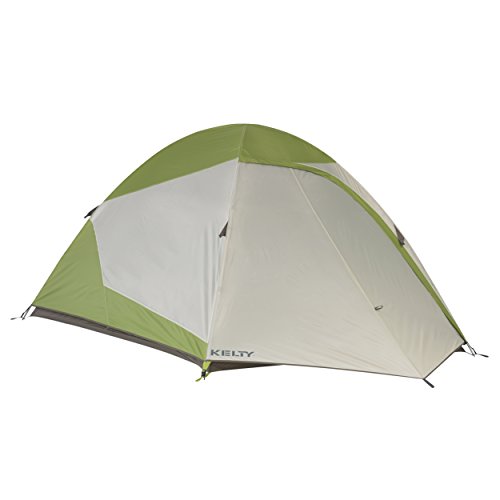 This freestanding 2-person tent comes in at under 5lbs and uses a 2-pole color-coded clip design. The poles are made of aluminum for lightness and strength and the seams are factory-taped for rain protection.
Pros:
Large rain fly
Very tough bottom
Good ventilation
Cons:
Bundled stakes are somewhat weak
People above 6ft will not fit in it when lying down at full stretch
This is a nice tent for people 6ft and below (at 6ft, you can actually hit both ends of the tent when you stretch out). You can technically use it too even if you're taller than that, but you may have to curl up or lie diagonally inside it in that case. It's made quite well overall. The floor is probably the best illustration of this with its deceptive thinness. It's actually very strong despite its looks. The factory-taped seams aren't bad either. The only place where the stock materials fall short, actually, is in the stakes. Fortunately, they're easily (and cheaply) replaceable. On the whole, it's a nice buy for about $150, especially given its general performance and weight.
This tent has a 4'11" by 7'5" footprint, giving it the capacity to sleep up to 2 people. Each side has 6.7-square-foot vestibules for storage. A double-coated polyester fly and floor give it wet weather protection. Full mesh walls give it great ventilation and can be covered with the fly.
Pros:
Very durable
Great performance against rain and high winds (around 50mph)
Easy to put up
Cons:
Vestibule zip location makes it awkward to unzip without getting a little wet (due to the rain fly)
This is one of the best backpacking tent for about $150, especially given how roomy it is for one person (and still fairly comfortable for 2). It's quite sturdy, decently light (about 6lbs), and can be set up in under five minutes if you know what you're doing. One does wish that the vestibule zip were easier to reach (and, maybe, that the tent had aluminum instead of fiberglass poles), but they're minor issues and ones most people can live with.
Verdict
These are all great backpacking tents, but if you're just one person using it, the best buy is the Alps Lynx. It's far and away the cheapest as well as the lightest, yet it manages to give you dry, warm comfort like the rest of them.
If two people need to use the tent, though, go for either the Mountainsmith or Eureka. They'll give you sufficient space so as not to feel like total sardines in a can and remain relatively light despite that.